2021-22 Executive Committee
President: Jill Jacob
President-Elect: Margie Corwin
Co-VP for Communications: Debby Joseph
Co-VP for Communications: Ronnie Kweller
Treasurer: Ellen Snyder
VP for Education/Programming: Rona Walters
VP for Membership: June Kress
Parliamentarian: Marian Fox
Corresponding Secretary: Robin Berman
Recording Secretary: Helen Kramer
Gift Shop Co-Managers: Jean Bernard, Marian Fox, Susan Winberg
Torah Fund Co-Chairs: Rona Walters, Elissa Barpal
Contact Us
Follow us on Social Media
---
Sisterhood Membership 2021-22
Sisterhood offers quality events and programming focused on accomplished women, arts and culture, Jewish life, women's health, social get-togethers, Weekday Torah with Sisterhood, culinary arts, and social action / tzedakah issues & opportunities. It is our intention to hold our events at Adas for the coming year, depending on DC guidance at the time, however, we are prepared to make adjustments as required.
WISE AGING PROGRAM: January 9, 2022 at 2:30 pm
A program on aging wisely led by Sisterhood members Betsy Strauss and Janice Mostow, Adas Israel President!
SISTERHOOD SHABBAT: February 25 & 26, 2022
We celebrate Shabbat with Friday night service, dinner, Saturday Smith Sanctuary service, and our special Shabbat Speaker.
LEAGUE OF WOMEN VOTERS: April 24, 2022 at 1 pm
Sisterhood member and President of the League of Women Voters of the District of Columbia, Kathy Chiron, will discuss a range of voting issues.
CLOSING EVENT: June 12, 2022 at 1 pm
Very special event featuring world-renowned Mexican chef, cookbook author, PBS television personality, and Adas member, Pati Jinich, followed by a catered lunch.
MORE, MORE, MORE
Weekday Torah with Sisterhood, "Get Happy" Hours, Coffee Klatches, Sewing, Knitting & Craft group, Book Chats, and Sisterhood in Your Community.
We are a Community of Sisterhood, joined by the bonds of friendship. Please join us!
For more information email VP of Membership, June Kress.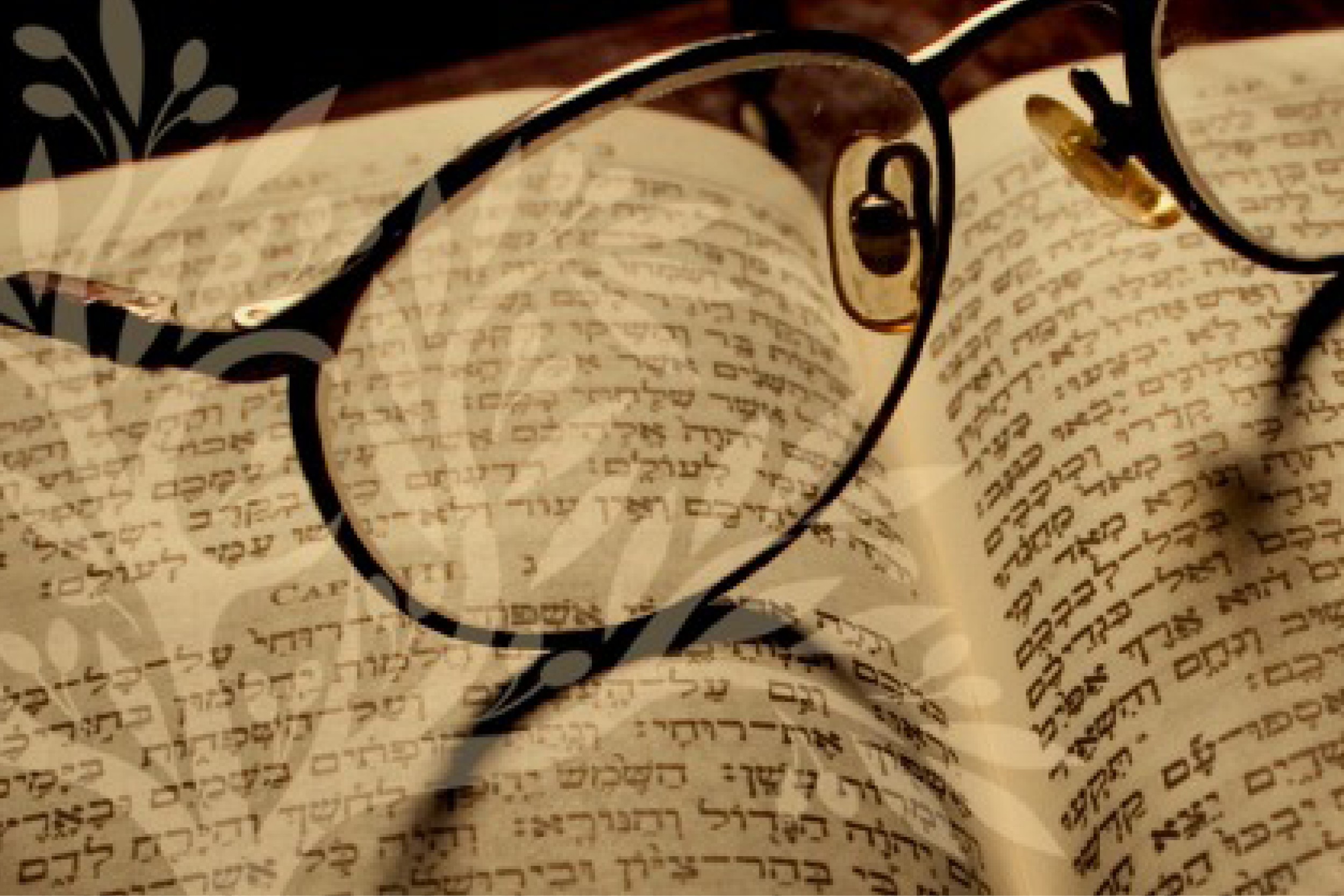 Weekday Torah with Sisterhood
Monthly, Tuesdays at 10 am via Zoom
Next up: December 14 at 10:30am, via Zoom
Future 2021-22 dates: 1/18, 2/15, 3/15, 4/19, 5/17, 6/21
Weekday Torah with Sisterhood is an engaging approach to traditional text study that offers participants the opportunity to study and discuss challenging texts and ideas. Students of all levels and backgrounds are welcome. Please contact Marilyn Cooper (MarilynCCooper70@gmail.com) with questions, or if you would like a link to the Zoom Torah study class.
Knit, Sew and Craft Group
Monthly, Wednesday at 7:30 pm
Next up: December 15, Sisterhood A
Future 2021-22 Dates and Locations:
1/19, via Zoom | 2/16, Sisterhood A | No Meeting in March | 4/20, Sisterhood A | 5/18, via Zoom | 6/15, Sisterhood A
Members work on Comfort Shawls and caps for members of the Adas Israel family who are dealing with cancer and other health issues. We also provide baby hats to welcome the newest members of the Adas community.
Please email Lesley Frost at lesleyfrost0@gmail.com if you would like to receive meeting notices and the Zoom link. For any other information, please contact Lesley via email or by phone at 201-787-7941.
Rita Segerman manages a large supply of donated wool. Please contact Rita (rsegerman@comcast.net; 301-654-2304) regarding wool or suggested yarns, patterns, and needle sizes for your group projects.
In photo: Anat Bar-Cohen, Arlette Jassel, and Lesley Frost working on the new High Holiday Torah mantles.
Sisterhood Cares
To mark simchas and milestones and for condolences, contact Robin Berman (robinrberman@gmail.com).
Adas Israel Book Club
Rose Ruth Freudberg Memorial Sisterhood Library

Led by Adas Israel Librarian Robin Jacobson, the Adas Israel Book Club meets periodically to discuss a book of Jewish interest. For further information, please contact Robin Jacobson (librarian@adasisrael.org).
If you would like to mark your calendar with this year's full schedule of online book programs, please check the Rose Ruth Freudberg Memorial Sisterhood Library page.
Meet Author Anne Sebba
Sunday, December 12, 11 am | Register here to receive the Zoom link
Click here for Robin's review of "Ethel Rosenberg: An American Tragedy"
Noted biographer-journalist Anne Sebba will introduce her latest work of nonfiction, Ethel Rosenberg: An American Tragedy. Seventy years after the sensational trial and execution of Ethel and Julius Rosenberg for espionage, what do we now know about the guilt of Ethel Rosenberg? Did Cold War politics. anti-Semitism, or attitudes towards women play a role in the case? Why did Ethel and Julius choose to orphan their two young sons rather than accepting prosecution offers that could have spared their lives and freed Ethel to return home?
Torah Fund
TORAH FUND 2021-22 Campaign Well on Its Way!
As part of the Women's League for Conservative Judaism, we raise dollars for Torah Fund which supports five Conservative seminaries across the globe, educating clergy and lay leaders. Your donation helps provide housing, tuition scholarships, and university infrastructure for the next generation of Jewish leaders.
Torah Fund strengthens Jewish education by supporting scholarships and programming at five Conservative/Masorti institutes of higher Jewish learning:
Jewish Theological Seminary (New York)
Ziegler School of Rabbinic Studies (Los Angeles)
Schechter Institute of Jewish Studies (Jerusalem)
Seminario Rabinico Latinoamericano (Buenos Aires)
Zacharias Frankel College (Potsdam, Germany)
Women's League and Torah Fund are proud to support the education of the future rabbis, cantors, educators, and scholars who will serve as the gifted leaders and innovators of the Conservative Movement. Torah Fund has raised more than $105 million since its inception as a grassroots fund-raising campaign.
Individual donors to Torah Fund at the Benefactor level or higher receive the distinctive Torah Fund pin in recognition of their gift. Like last year, our 2021-22 pin for the Torah Fund B'Yachad Campaign says "B'Yachad", the Hebrew word for "together." Wear it with pride and know that your contribution supports scholarship and programming at five Conservative seminaries around the world.
You may make donations online at the button below, or send a check payable to:
"Torah Fund"
c/o Rona Walters, Torah Fund Chair
5117 Linnean Avenue NW
Washington, DC 20008
Donations may not be charged to your Adas Israel account.
You can also send a greeting with e-cards to support Torah Fund. Cards can be purchased on the JTS Torah Fund website (click here), and customized for any occasion. The Torah Fund e-cards benefit the general campaign. If you prefer a hard copy of a card, please contact Rona Walters by email at ronawalters@gmail.com or by phone / text at 202-744-2854.
Sisterhood Opening Event 2021-22: Featuring Dr. Deborah Tannen
Sisterhood opened our exciting 2021-22 program season with renowned author Georgetown University Professor of Linguistics Deborah Tannen, who discussed her academic career and earlier published books, as well as her most recent, a memoir, "Finding My Father: His Century-Long Journey from World War I Warsaw and My Quest to Follow."
The book was inspired by Tannen's love for and quest to know more about her father and the trajectory of his long life. He emigrated from Warsaw, Poland, to the United States in 1920 at age 12, and his dozens of jobs over decades reflected the difficulties facing Jewish immigrants during the first half of the 20th century. In a touching memory, she related how, when he was 97, she asked if he felt more Polish or more American, and he replied, "I feel like a Jew."
Tannen's formal presentation was followed by a lively Q&A session sparked by interest in her memoir and her earlier work on how language styles differ – and lead to misunderstandings – between men and women, mothers and daughters, colleagues and more. Thank you, Marian Fox, for putting together this marvelous program!
Listen to the recording here, using Passcode Sister21!.
RUTH & SIMON ALBERT SISTERHOOD GIFT SHOP
The Gift Shop has as its goal to meet the needs of our members and the rest of the metropolitan area's Jewish community. We still have an excellent variety of Hanukkah merchandise, including menorahs, candles, dreidels, "gelt," decorations, and children's gifts. And, as always, we have a lovely selection of jewelry and gifts for all occasions as well as tallitot and candy for b'nai mitzvah.
Because of the continuing pandemic, we are open the following hours. Please note these because they are a change from our normal hours during the school year.
Monday, Wednesday‒Friday: 9:30 am–12:30 pm
Tuesday: 9:30 am‒2:00 pm
Please keep in mind that if these hours are not convenient for you, send us an email at adasgiftshop@gmail.com, and we will contact you to set up a specific appointment. We are here to serve you, so please call on us.
Please visit our website for special announcements: adasisrael.org/adas-gift-shop.
Ruth & Simon Albert Sisterhood Gift Shop
2850 Quebec Street, NW
Washington, DC 20008
202-364-2888
adasgiftshop@gmail.com
Wed, December 1 2021 27 Kislev 5782