Having fun, making friends, celebrating customs, sharing cultures, and gaining knowledge all in the warmth of our diverse, energized community of Jewish women. Adas Israel Sisterhood embraces women of all ages and stages of life. There is something of interest for everyone - study, mitzvot, or just plain socializing - in small group settings and in large-scale gatherings. We are a vibrant mix of traditions and innovation that honors our past, creates new pursuits, and puts a contemporary spin on some of our cherished activities.
Your participation, ideas, and friendship are welcomed. Join us! For more information, email VP of Membership, June Kress.
2018-19 Executive Committee
President: Jill Jacob
VP for Communications: Debby Joseph
Treasurer: Elinor Tattar
Co-VP for Education/Programming: Susan Winberg
Co-VP for Education/Programming: Jodi Ochstein
VP for Membership: June Kress
Parliamentarian: Helen Kramer
Corresponding Secretary: Leah Hadad
Recording Secretary: TBD
Gift Shop Co-Managers: Jean Bernard, Diane Keller, Susan Winberg
Immediate Past President: Miriam Rosenthal
Torah Fund Chair: Betty Adler
Events
Travel on the Edge: North Korea
TUESDAY, APRIL 2, 7 pm, Funger Hall Register Here
Sisterhood member and avid traveler, Barbara Friedell, will take us on a journey as she shares stories and images from a place few Americans have gone – her two-week adventure in the Democratic People's Republic of North Korea. 
Barbara holds an MA in Asian Art History from the School of Oriental and African Studies, at The University of London.
May 2019
Sisterhood Goes to the Movies with the DC Jewish Film Festival.
Sisterhood Closing Event: You've Got the Look! Summer Style, Fun and Friendship
Sunday, June 23, 11 am, Gewirz Beit Am
Please join us for Sisterhood's Closing Event on Sunday, June 23, at 11 am in the Gewirz Beit Am! You've Got the Look! Summer Style, Fun and Friendship
Sisterhood members will take center stage as they model seasonal looks presented by Lord & Taylor, Chevy Chase. The program will also include a delicious lunch, L&T coupons and makeup tips. Tickets are $15 each.
Weekly Mah Jongg
Weekly, Thursdays at 1 pm
Mah jongg will continue weekly on Thursdays at 1 pm (except on Thanksgiving). Bring your National Mah Jongg League card ($8, nationalmahjonggleague.org). The cards come in large print for $1 more. For those new to the game, we'll teach you. This activity is open to all. Led by Barbara Friedell.
Take-A-Walk
Second Mondays of the month at 6 pm, walk locations vary
Next Up: Monday, April 29 @ 5:30pm Register Here
Join us on Monday, April 29 when long-time Logan Circle resident and community activist Helen Kramer will guide a walk of the Logan Circle/Greater 14th Street Historic Districts, highlighting the history, development and architecture of the commercial and residential streets. Meet at 5:30 pm in front of the statue of General Logan in Logan Circle Park. Metro stations are McPherson Square on the Blue Line and Mt. Vernon Square on the Green/Yellow Lines. Optional dinner at the end of the walk at Rice, a Thai Restaurant on 14th Street NW. Walk is cancelled if it is raining.
Take a Walk! explores different Washington neighborhoods on foot. All are welcome, so bring a friend!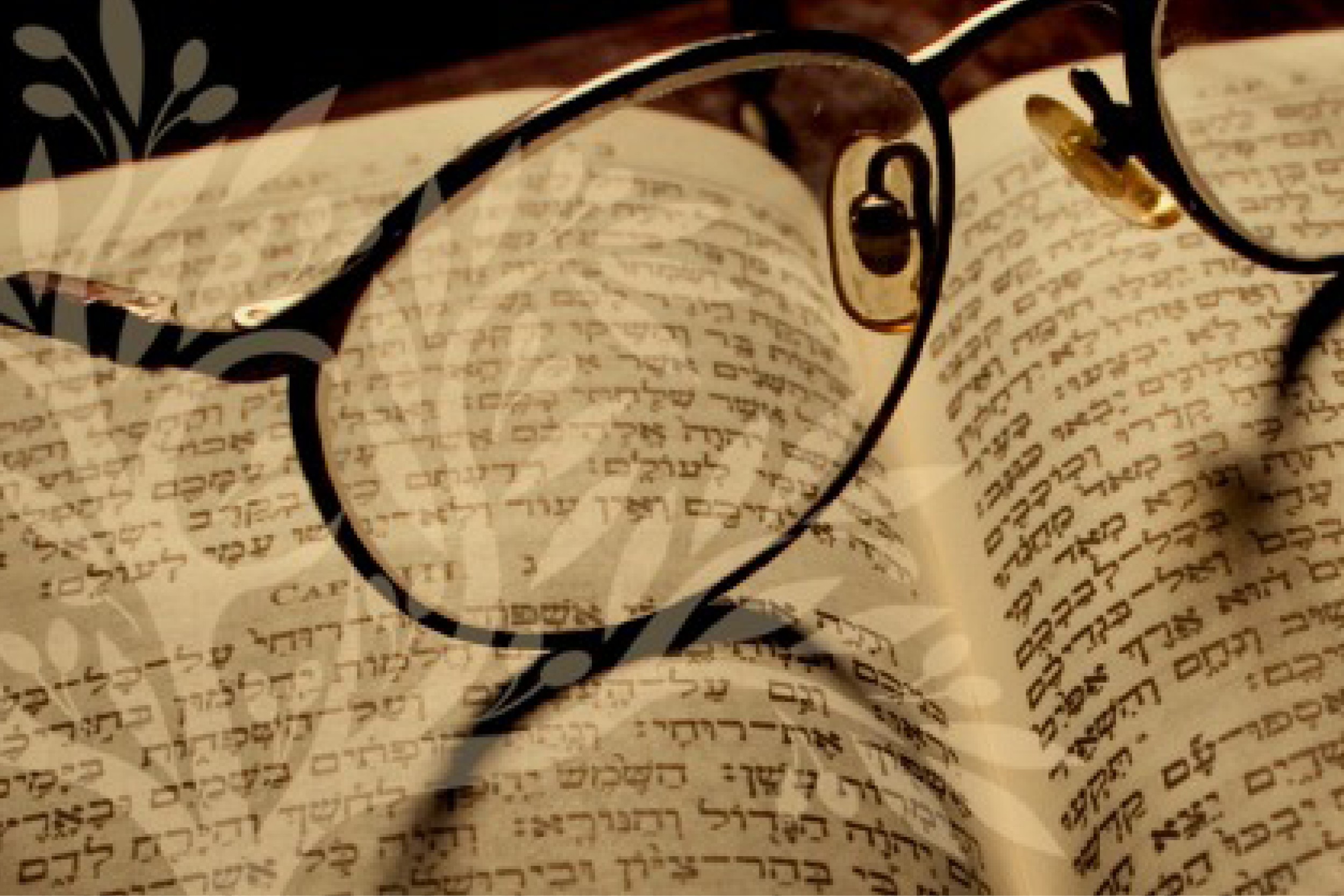 Weekday Torah with Sisterhood
Second Tuesday of the month, at 10 am, Funger Hall
Next Up: Tuesday, April 9, 10 am, Funger Hall; Tuesday, May 14, 10 am, Funger Hall
Please join Weekday Torah with Sisterhood at 10:00 am on Tuesday April 9, upstairs in the Funger Hall. Cantor Ari Brown will lead a class about the music and songs associated with Pesach.
Weekday Torah with Sisterhood is an engaging approach to traditional Hebrew text study that offers participants the opportunity to study and discuss challenging texts and ideas. Students of all levels and backgrounds are welcome. Classes are open to the entire Adas community, and participants are invited to bring a friend.
Most classes are at 10 am in Funger Hall, meeting monthly except in the summer. Subsequent 2019 classes will be April 9, May 14 and June 11. For more information, please contact Marilyn Cooper: marilynccooper70@gmail.com.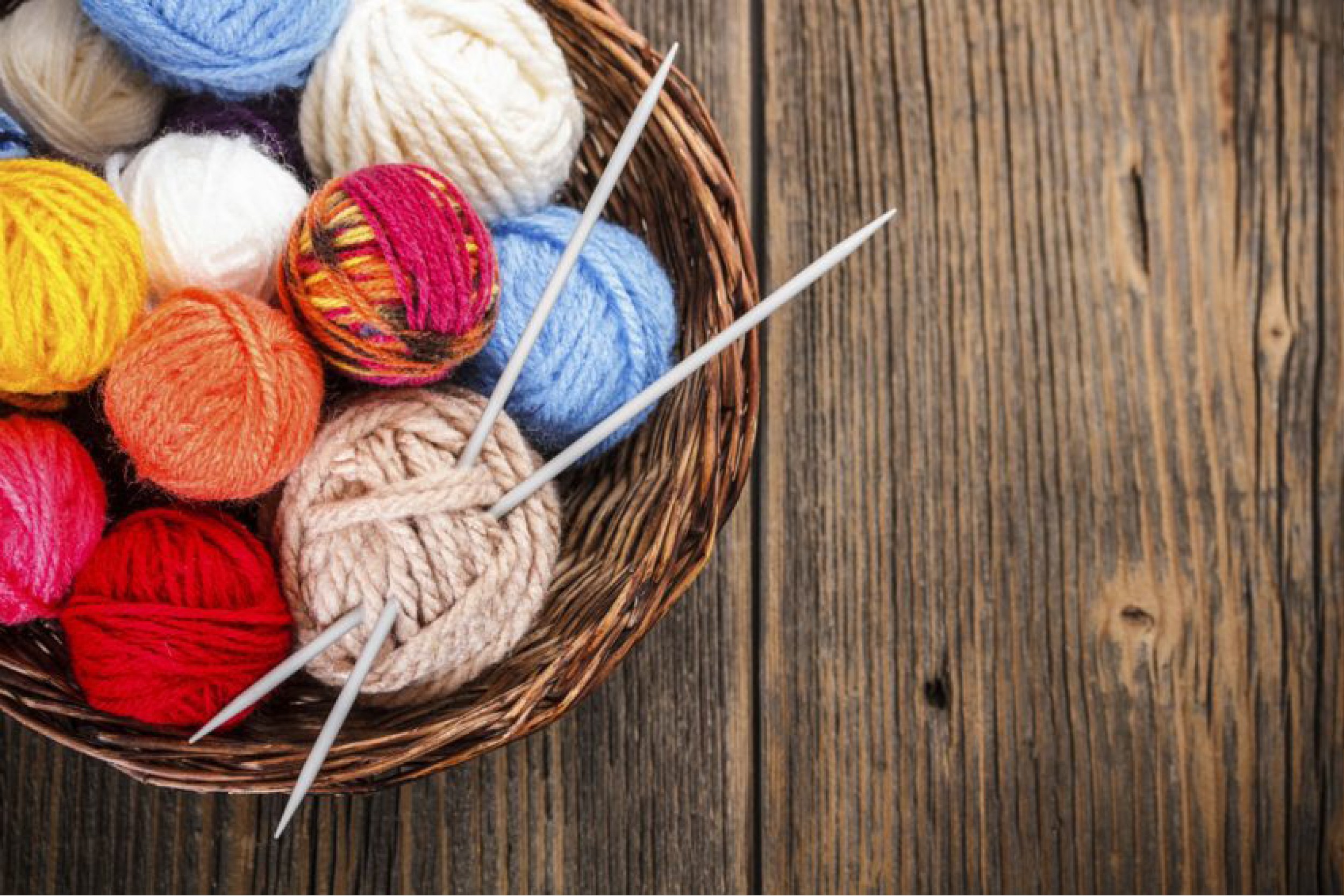 Knitting, Sewing, Craft Circle
Third Wednesday of the month (Excluding February), 7:30-9 pm, Youth Lounge
Next Up: Wednesday, April 17 @ 7:30pm
Members are welcome to continue their ongoing knitting, sewing, crocheting and craft projects and to propose new projects. We are asking members to donate leftover wool, which we use to knit or crochet squares for afghans.  
Contact Lesley Frost (lesleyfrost0@gmail.com) for more information.
Sisterhood in Your Community
Sunday, April 7, 3 to 5 pm
Sisterhood is again offering the very popular "Sisterhood in Your Community" get-togethers on select Sundays until early summer. These are brunches, wine & cheese gatherings, or teas hosted by Sisterhood members in a neighborhood near you. The purpose is for current members to get to know one another better and to have some fun.
Hosts will send out invitations to members who live in close proximity. But if you're interested – no matter where you live -- contact June Kress (202-316-3439; junebkress@gmail.com), and she will put you in touch with the host.
Thanks to Susan Barocas and Sarah Brooks for their February wine & cheese events in Cleveland Park. Both are amazing chefs, and we ate well – but even more importantly got to know one another. A total of 21 women attended these fabulous get-togethers. Thanks also to our March hosts, Arlette Jassel and Barbara Friedell, who hosted a brunch and wine & cheese get-together, respectively, for a total of 19 women. Delicious food and marvelous company.
Susan Winberg will be hosting a wine and cheese get-together Sunday, April 7, 3 to 5 pm in Chevy Chase.
Adas Book Club
10-11 am, Every other month on a Sunday at 10 am in Adas Sisterhood Library
Next Up: Sunday, March 31; special author event Sunday, April 7
Led by Adas Librarian Robin Jacobson, the Adas Book Club meets every two months to discuss a book of Jewish interest. For more information contact Robin Jacobson, Librarian@adasisrael.org.
The next meeting will look at Conan Doyle for the Defense by Margalit Fox, a true account of Arthur Conan Doyle's pursuit of justice for a Jewish immigrant falsely accused of murder in early 20th Century Scotland. Doyle used the fictional techniques of his literary creation Sherlock Holmes to solve real mysteries. 
And at a special author event on Sunday, April 7 from 10-11 am, husband and wife journalists Stephen Shepard and Lynn Povich will discuss Steve's latest book, A Literary Journey to Jewish Identity: Re-Reading Bellow, Roth, Malamud, Ozick, and Other Great Jewish Writers. (No need to read the book in advance; copies available for purchase.)
Steve is the Founding Dean Emeritus of the Graduate School of Journalism at the City University of New York and was an editor at Newsweek, Saturday Review and Business Week. Lynn is an award-winning journalist and the author of The Good Girls Revolt  (now an Amazon Prime Original Series) about her participation in a historic 1970 sex discrimination lawsuit against Newsweek magazine.
Sisterhood Gift Shop Hours
Sunday-Monday, Wednesday-Friday:
9:30 am-12:30 pm
Special Tuesday Hours:
9:30 am-3 pm & 6-8 pm
Every purchase at the Ruth & Simon Albert Sisterhood Gift Shop benefits Adas Israel Congregation 202.364.2888 | adasgiftshop@gmail.com
The Torah Fund Campaign of Women's League for Conservative Judaism is the dedicated philanthropy of Women's League, its members, and its affiliated sisterhoods in Conservative congregations across North America. Torah Fund strengthens Jewish education by supporting scholarships and programming at these Conservative/Masorti institutes of higher Jewish learning:
Jewish Theological Seminary (New York)
Ziegler School of Rabbinic Studies (Los Angeles)
Schechter Institute of Jewish Studies (Jerusalem)
Seminario Rabinico Latinoamericano (Buenos Aires)
Zacharias Frankel College (Germany)
Women's League, Torah Fund and Adas Israel Sisterhood are proud to support the education of the future rabbis, cantors, educators, and scholars who will serve as the gifted leaders and innovators of the Conservative Movement. Torah Fund has raised more than $95 million since its inception as a grass-roots fund-raising campaign.
Individual donors to Torah Fund at the Benefactor level or higher receive the distinctive Torah Fund pin in recognition of their gift.
Torah Fund: 2017-18 Goal exceeded!
By Betty Adler, Torah Fund Chair
Adas Israel Sisterhood is proud to acknowledge our yearly commitment to Women's League for Conservative Judaism's Torah Fund campaign. Thanks to past Torah Fund Chair Alisa Abrams, Sisterhood exceeded our 2017-18 goal.
The 2018-19 campaign is well underway. Every person has the opportunity to help preserve, promote and perpetuate Conservative/Masorti Judaism by giving to the Torah Fund Campaign.
Contributions at all levels are welcome and can be made via the Sisterhood page on the Adas Israel website or by mailing a check, payable to Torah Fund, to: Betty Adler; 6101 Shady Oak Lane; Bethesda, MD 20817.
Those who contribute $180 or more receive a beautiful Torah Fund pin with the Hebrew word ATID, which means FUTURE. 
For more information, contact Torah Fund Chair, Betty Adler. To make your donation, click here:

Tue, March 26 2019 19 Adar II 5779