A Community of Sisterhood, the Bonds of Friendship:
Who are the women of Sisterhood?
They are extraordinary women!
Women of all ages – some married, some not – with fabulous stories of incredible careers, travels, educations, families, and volunteerism.
The women of Sisterhood are a goldmine of interesting journeys and accomplishments.
They're people to call for help or advice, too.
Your participation, ideas, and friendship are welcomed. Join us!
For more information email VP of Membership, June Kress.
2019-20 Executive Committee
President: Jill Jacob
Co-VP for Communications: Debby Joseph
Co-VP for Communications: Ronnie Kweller
Treasurer: Elinor Tattar
Co-VP for Education/Programming: Susan Winberg
Co-VP for Education/Programming: Rona Walters
VP for Membership: June Kress
Parliamentarian: Carol Ansell
Corresponding Secretary: Leah Hadad
Recording Secretary: Helen Kramer
Gift Shop Co-Managers: Jean Bernard, Diane Keller, Susan Winberg
Immediate Past President: Miriam Rosenthal
Torah Fund Chair: Rona Walters
Opening Event: October 27, 2019 at 1pm - 3pm, Register Here
One Faith, Many Cultures: Learn about the diverse Jewish backgrounds of a number of women in our congregation, and enjoy a delicious lunch reflecting the richness of Jewish culinary heritage.
For more information contact Susan Winberg (susanw1608@comcast.net) or Rona Walters (ronawalters@gmail.com).
Financial Planning for Women: Tuesday, November 12, 2019, 7 p.m., Funger Hall
What women need to know about financial investments, taxes and proper planning for now and later. Join us for a talk and Q&A with Bethesda, Md.-based financial advisor Ronald Schwarz.
Join us November 12 at 7 p.m., when local financial advisor and Adas Israel member Ron Schwarz will discuss "Financial Planning For and In Retirement."
For context, Ron will present some historic patterns in the market, discuss the importance of evaluating risk in one's portfolio and describe some asset types that may reduce risk. He also will address the impact that a severe drop in the market can have on retirement assets, as happened in 2008, and how to blunt some of that impact with advance planning.
Ron's formal presentation will be brief, to allow ample time for pertinent questions. Ron will do his best to address those questions, as he does routinely in his practice. So please come with your questions for what we hope will be a lively, informative and interactive program.
Ron's professional affiliation:
Ronald Schwarz
RAS Financial Services
5242 Strathmore Avenue
N Bethesda, MD 20852-3482
ron@rasfinancialservices.com
www.rasfinancialservices.com
301.502.9721 cell
Women's Heart Health Event: January 2020
Heart disease is the #1 killer of women. Learn what you can do.
Sisterhood Shabbat: February 21 & 22, 2020
A weekend of faith, food and fun. Sisterhood has the honor of planning and leading both the Friday night and Saturday services for the congregation, which includes selecting a speaker to teach throughout the weekend. All members of Sisterhood are encouraged to participate in ways large or small. Sisterhood Shabbat is made possible through the generosity of Donald Saltz and the Mozelle Saltz (z"l) Fund for Sisterhood Speakers.
Downsize, Declutter, Refresh: March 22, 2020
Organizing experts will share their secrets on how to downsize.
Closing Event: June 14, 2020 at 11 am
Take-A-Walk!
Monthly, Mondays at 6 p.m. or Sundays at 10 a.m. (unless otherwise noted)
Next Up: (NEW DATE) Sunday, November 3, 1 p.m. Register Here
Take a Walk! explores different Washington neighborhoods on foot. All are welcome, so bring a friend! For the November walk (1-3 p.m.), we will meet at Peirce Mill, a historic mill in Rock Creek Park located at Tilden Street and Beach Drive. After a tour of the mill we will walk towards the National Zoo, then to Connecticut Avenue and back to Peirce Mill.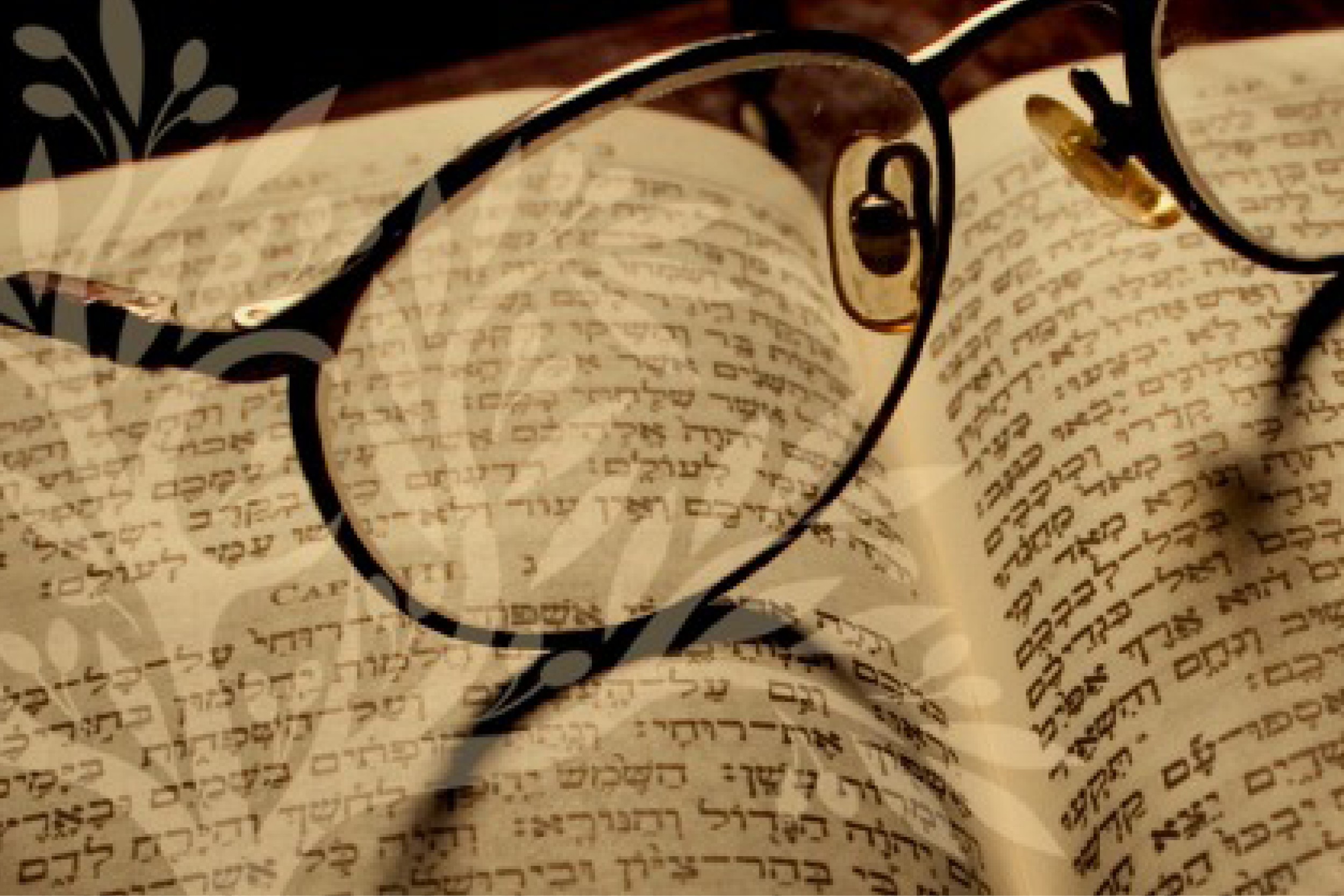 Weekday Torah with Sisterhood
Monthly, 3rd Tuesday at 10 am, Funger Hall
Next Up: November 19, December 17
Weekday Torah with Sisterhood will meet at 10:00 a.m. on Tuesday, November 19, in the Funger Hall. Rabbi Sarah Krinsky will lead the one-hour text study session. This class is open to the entire Adas Israel community.
Weekday Torah with Sisterhood is an engaging approach to traditional text study that offers participants the opportunity to study and discuss challenging texts and ideas. Classes are monthly, except in the summer, and meet on the third Tuesday of the month. Students of all levels and backgrounds are welcome. Please contact Marilyn Cooper (MarilynCCooper70@gmail.com) with questions.
Knit, Sew and Craft Group
Monthly, 1st Wednesday at 7:30 pm - Youth Lounge
Next Up: November 6
Members are welcome to work on annual group projects or continue their ongoing knitting, sewing, crocheting and crafts.
We are excited that for the third year we have a new project, Bears for Israel, which will be ongoing throughout the year and will be the focus of our September 4 meeting. New participants are welcome!
Bears is a project of the American Friends of the Jordan River Village – an overnight camp for children with special needs and those living with chronic, serious or life- threatening illnesses and disorders. The bears are sewn by volunteers around the country and given to campers as a memento.
Sisterhood in Your Community & Sunday Salons
Brunch, wine and cheese and tea get-togethers on select Sundays for members of Sisterhood to socialize and get to know one another. In addition, four "Sunday Salons" featuring exceptional Adas Israel/Sisterhood members – women who have built remarkable careers that we can all learn from – will be presented.
Adas Israel Book Club
Every other month on a Sunday, 10-11 a.m., Adas Sisterhood Library
Next Up: Sunday, November 17, Meet the Author: Professor Charles King, Challenging the Idea of "Us" and "Them
Charles King, professor of international affairs and government at Georgetown University, will discuss his lively and timely book, Gods of the Upper Air: How a Circle of Renegade Anthropologists Reinvented Race, Sex, and Gender in the Twentieth Century. In an era when societal fear of immigrants, African Americans, Jews, and people who strayed from gender norms was rampant, Franz Boas, a German Jewish immigrant, and his famous students (including Margaret Mead, Zora Neale Hurston) pioneered new scientific methods in anthropology to show that "humanity is one undivided thing."
A book-signing and sale will follow the program, which is co-sponsored by the Kehilah Multiracial Engagement Project of the Adas Israel Social Action Committee. For more information, please contact Robin Jacobson (librarian@israel.org)
Led by Adas Israel Librarian Robin Jacobson, the Adas Israel Book Chat meets every two months to discuss a book of Jewish interest.
Torah Fund
The 2019-20 Torah Fund Campaign of Women's League for Conservative Judaism is the dedicated philanthropy of Women's League, its members, and its affiliated sisterhoods in Conservative congregations across North America. Torah Fund strengthens Jewish education by supporting scholarships and programming at these Conservative/Masorti institutes of higher Jewish learning:
Jewish Theological Seminary (New York)
Ziegler School of Rabbinic Studies (Los Angeles)
Schechter Institute of Jewish Studies (Jerusalem)
Seminario Rabinico Latinoamericano (Buenos Aires)
Zacharias Frankel College (Germany)
Women's League and Torah Fund are proud to support the education of the future rabbis, cantors, educators, and scholars who will serve as the gifted leaders and innovators of the Conservative Movement. Torah Fund has raised more than $95 million since its inception as a grass-roots fund-raising campaign.
Individual donors to Torah Fund at the Benefactor level or higher receive the distinctive Torah Fund pin in recognition of their gift.
Hesed
Hesed means "kindness" in Hebrew. The word can also be translated as "loving kindness," to convey the deep love that animates Jewish acts of kindness, done without thought of reward.
You may make donations online at the button below, or send a check payable to:
"Torah Fund"
c/o Rona Walters, Torah Fund Chair
5117 Linnean Avenue NW
Washington, DC 20008
Donations may not be charged to your Adas Israel account.
Sisterhood Gift Shop Hours
Summer Hours:
Monday, Wednesday, Thursday and Friday: 9:30am - 12:30pm
Tuesday, 9:30am - 3pm, 6pm - 8pm.
Every purchase at the Ruth & Simon Albert Sisterhood Gift Shop benefits Adas Israel Congregation 202.364.2888 | adasgiftshop@gmail.com
Sun, October 20 2019 21 Tishrei 5780