2020-21 Executive Committee
President: Jill Jacob
Co-VP for Communications: Debby Joseph
Co-VP for Communications: Ronnie Kweller
Treasurer: Ellen Snyder
VP for Education/Programming: Rona Walters
VP for Membership: June Kress
Parliamentarian: Marian Fox
Corresponding Secretary: Leah Hadad
Recording Secretary: Helen Kramer
Gift Shop Co-Managers: Jean Bernard, Marian Fox, Susan Winberg
Torah Fund Chair: Rona Walters
Torah Fund Co-Chair: Cheryl Wasserman
Contact Us
Follow us on Social Media
---
A Community of Sisterhood, the Bonds of Friendship:
The Adas Israel Congregation is a 2020 recipient of the Women's League for Conservative Judaism's Jewels in the Crown Award, presented to sisterhoods that have demonstrated excellence in education, cultural programming, and social action and exhibit a strong Women's League identity.
Sisterhood operates the Ruth & Simon Albert Sisterhood Gift Shop. As part of the Women's League for Conservative Judaism, Sisterhood raises dollars for Torah Fund, which supports five Conservative/Masorti seminaries across the globe. Sisterhood gifts each Adas b'nai mitzvah celebrant with a kiddush cup to use in their Shabbat observance. Your Sisterhood is here to help when you are in need, comfort you in a time of loss, celebrate simchas, or just be a listening ear.
---
Membership
Sisterhood will continue to offer quality events and programming focused on accomplished women and their career paths, arts and culture, Jewish life, women's health, social get-togethers, Weekday Torah with Sisterhood, culinary arts, social action/tzedakah issues and opportunities, and more.
OCTOBER - Opening Event: Women's Paths to the Pulpit – What inspires women to become rabbis and cantors? What is involved in becoming a rabbi or cantor? We ask the female clergy of Adas Israel in a moderated panel discussion.
NOVEMBER - Sunday Salon Featuring Judy Heumann – Sisterhood member Judy Heumann served two U.S. presidents and is a lifelong advocate for the rights of disabled people. Her book, Being Heumann: An Unrepentant Memoir of a Disability Rights Activist, was released in early 2020. She shares her story.
DECEMBER - Scholar, author, & American University Professor Pamela Nadell, Director of Jewish Studies – Dr. Pamela Nadell returns to speak with Sisterhood about her latest book, America's Jewish Women: A History from Colonial Times to Today.
SPRING - Closing Event: A very special event with documentarian extraordinaire Aviva Kempner, producer of such wonderful films as "Rosenwald" and "The Life and Times of Hank Greenberg."
MORE, MORE, MORE - Weekday Torah with Sisterhood, "Get Happy" Hours, Coffee Klatches, Sewing, Knitting and Craft group, Taking Mental Health Breaks, and International Culinary Demonstration.
We are a Community of Sisterhood, the Bonds of Friendship. Join us!
For more information email VP of Membership, June Kress.
---
Learn about the Leadership Conference on Civil and Human Rights
November 5th at 7pm on Zoom
Click Here to Register
Join Sisterhood member Gabrielle C. Sherb, Vice President of Development for the Leadership Conference on Civil and Human Rights/The Leadership Conference Education Fund, and her colleague Vanessa N. Gonzalez, Executive Vice President of Field and Member Services to learn about the nation's largest coalition of civil and human rights organizations.

The Leadership Conference on Civil and Human Rights, with a diverse membership of more than 200 national organizations, promotes and protects the civil and human rights for all persons in the United States. The Leadership Conference Education Fund, the coalition's research and education arm, builds public will for federal policies promoting and protecting civil and human rights.
October 18 Virtual Sisterhood Opening Event Recording Available
Women's Paths to the Pulpit
Sisterhood's Opening Event for the 2020-21 program year was a great success, drawing more than 80 viewers to the October 18 webinar. Titled" Women's Paths to the Pulpit," it featured three of Adas Israel's accomplished and gifted women clergy, who engaged in a stimulating conversation moderated by Adas Israel member Rabbi Gilah Langner, who is rabbi at congregations Shirat HeNefesh and Kol Ami.
Cantor Arianne Brown, Hazzan and Ritual Director Rachel Goldsmith, and Rabbi Sarah Krinsky – all of whom were ordained at the Conservative Movement's Jewish Theological Seminary in New York – shared the formative experiences that shaped their career choices against the background of the changing status of women in the Conservative Movement and shared what it's like to be part of the Adas Israel's robust clergy team.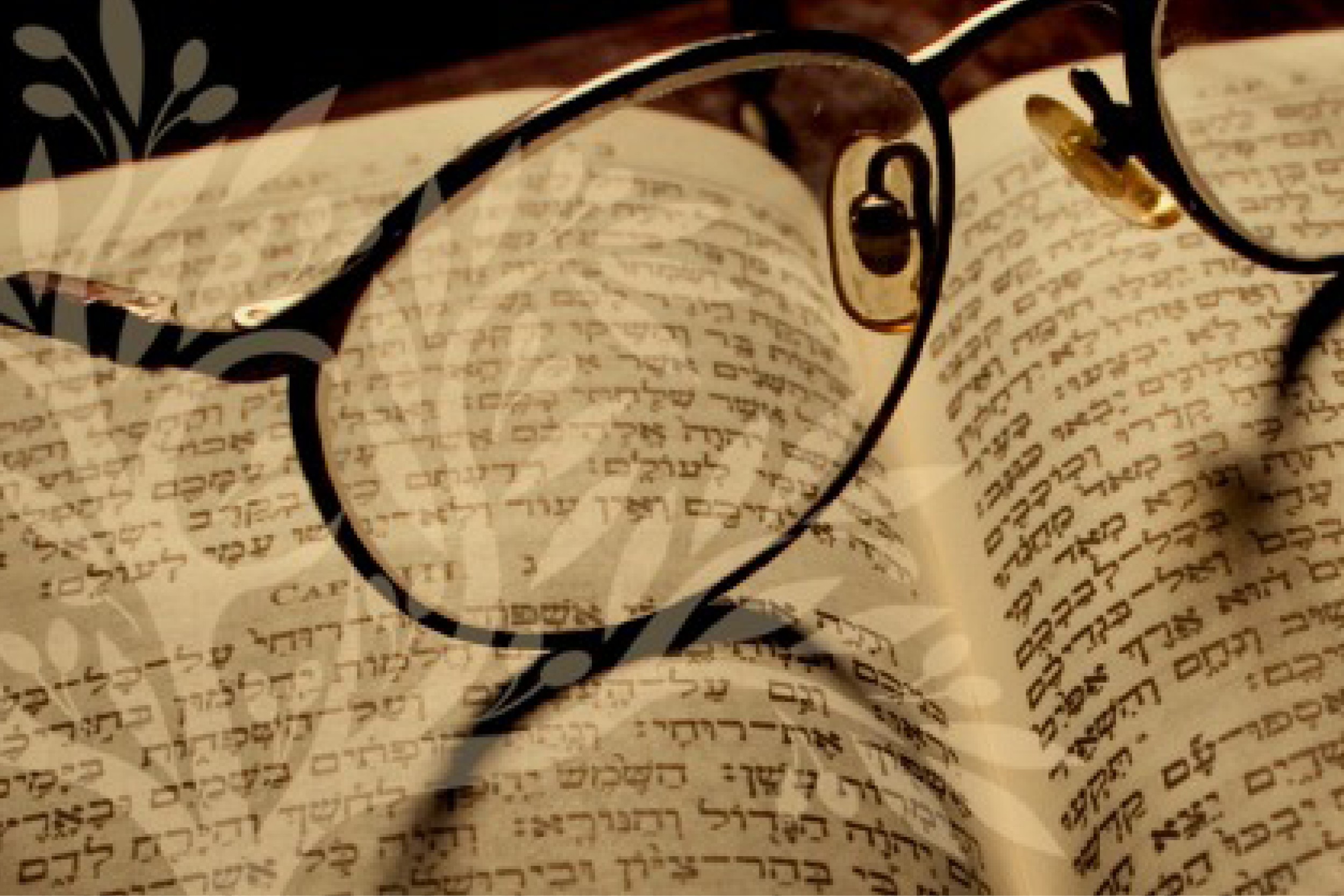 Weekday Torah with Sisterhood
Monthly, at 10am, on Zoom
Next up: November 19th, December 22nd
Weekday Torah with Sisterhood is an engaging approach to traditional text study that offers participants the opportunity to study and discuss challenging texts and ideas. Students of all levels and backgrounds are welcome. Please contact Marilyn Cooper (MarilynCCooper70@gmail.com) with questions, or to request the Zoom link.
Knit, Sew and Craft Group
Monthly, 1st Wednesday at 7:30 pm, on Zoom
Next Up: November 4th
Lesley Frost is holding Zoom meetings on the first Wednesday of the month at 7:30 pm. The first meeting, October 7, will be a BYOP – Bring Your Own Project to share in our virtual sukkah!
Please email Lesley at lesleyfrost0@gmail.com if you would like to be receive meeting notices and the Zoom link.
In addition, members are continuing to work at home on Comfort Shawls and caps for members of the Adas Israel family who are dealing with cancer and other health issues. Please contact Rita Segerman (rsegerman@comcast.net; 301-654-2304) regarding suggested yarns, patterns and needle sizes.
For any other information please contact Lesley Frost (lesleyfrost0@gmail.com; 201-787-7941).
In photo: Anat Bar-Cohen, Arlette Jassel, and Lesley Frost working on the new High Holiday Torah mantles.
Sunday Salons
Please watch this space and your email for confirmation of future members-only Sunday Salons.
Sisterhood Cares
To mark simchas and milestones and for condolences, contact Leah Hadad (leahghadad@aol.com).
Adas Israel Book Club
Rose Ruth Freudberg Memorial Sisterhood Library

Led by Adas Israel Librarian Robin Jacobson, the Adas Israel Book Club meets periodically to discuss a book of Jewish interest. For further information, please contact Robin Jacobson (librarian@adasisrael.org).
Upcoming Online Book Programs
Book Chat: The Convert by Stefan Hertmans
Sunday, December 6, 11 am | Register Here
Meet Author Jonathan Kaufman (The Last Kings of Shanghai: The Rival Jewish Dynasties that Helped Create Modern China)
Sunday, January 10, 11 am | Register here
Meet Author David Biespiel (A Place of Exodus: Home, Memory and Texas)
Sunday, March 14, 11 am - noon | Register here
Torah Fund
Torah Fund 2020-21 Campaign Begins, Following Successful 2019-20
As part of the Women's League for Conservative Judaism, we raise dollars for Torah Fund which supports five Conservative seminaries across the globe, educating clergy and lay leaders. Your donation helps provide housing, tuition scholarships, and university infrastructure for the next generation of Jewish leaders.
Torah Fund strengthens Jewish education by supporting scholarships and programming at five Conservative/Masorti institutes of higher Jewish learning:
Jewish Theological Seminary (New York)
Ziegler School of Rabbinic Studies (Los Angeles)
Schechter Institute of Jewish Studies (Jerusalem)
Seminario Rabinico Latinoamericano (Buenos Aires)
Zacharias Frankel College (Potsdam, Germany)
Women's League and Torah Fund are proud to support the education of the future rabbis, cantors, educators, and scholars who will serve as the gifted leaders and innovators of the Conservative Movement. Torah Fund has raised more than $105 million since its inception as a grassroots fund-raising campaign.
Individual donors to Torah Fund at the Benefactor level or higher receive the distinctive Torah Fund pin in recognition of their gift. The new pin for the 2020-21 program year says "B'Yachad," the Hebrew word for "together."
You may make donations online at the button below, or send a check payable to:
"Torah Fund"
c/o Rona Walters, Torah Fund Chair
5117 Linnean Avenue NW
Washington, DC 20008
Donations may not be charged to your Adas Israel account.
June 3 Virtual Author Event Recording Available
Click Here to Watch (Password: 2a.Tp26?)
On Wednesday, June 3, longtime Sisterhood and Adas Israel member and Holocaust survivor Esther Safran Foer shared excerpts from her new memoir, I Want You to Know We're Still Here. At least 55 participants joined the lively and engaging program. For those who missed the live event, here is a link to the recording.
For 10 years, Esther was Executive Director and CEO of the Sixth & I historic synagogue, where she led the creation of what the national media called "a new paradigm for Jewish life." In 2008, Esther was recognized as one of the country's "Forward's 50" Jewish leaders. Esther spent most of her professional life in public relations, running her own firm representing Fortune 500 companies. She is the daughter of Holocaust survivors and one herself, the wife of Bert Foer (an attorney and public interest advocate), the mother of three sons (bestselling authors Frank, Jonathan, and Joshua Foer), and the grandmother of six.
For book clubs interested in reading and discussing Esther's book, here is a link to the reader's guide.
The Ruth & Simon Albert Sisterhood Gift Shop
While the Adas Israel building is closed, the Gift Shop is taking special orders by email for contactless pickup. The Gift Shop offers a variety of Judaica and other choices for homes and gift-giving, including decorative and ritual objects; presents for weddings, b'nai mitzvah, and other special occasions; toys and books for children; and jewelry. Every purchase at the Ruth & Simon Albert Sisterhood Gift Shop benefits Adas Israel Congregation.
For more information, please contact Co-Manager Jean Bernard ( jean.b.bernard@comcast.net).
adasgiftshop@gmail.com | 202.364.2888
Thu, October 29 2020 11 Cheshvan 5781