A Community of Sisterhood, the Bonds of Friendship:
Who are the women of Sisterhood?
They are extraordinary women!
Women of all ages – some married, some not – with fabulous stories of incredible careers, travels, educations, families, and volunteerism.
The women of Sisterhood are a goldmine of interesting journeys and accomplishments.
They're people to call for help or advice, too.
Your participation, ideas, and friendship are welcomed. Join us!
For more information email VP of Membership, June Kress.
2019-20 Executive Committee
President: Jill Jacob
Co-VP for Communications: Debby Joseph
Co-VP for Communications: Ronnie Kweller
Treasurer: Elinor Tattar
Co-VP for Education/Programming: Susan Winberg
Co-VP for Education/Programming: Rona Walters
VP for Membership: June Kress
Parliamentarian: Carol Ansell
Corresponding Secretary: Leah Hadad
Recording Secretary: Helen Kramer
Gift Shop Co-Managers: Jean Bernard, Susan Winberg
Immediate Past President: Miriam Rosenthal
Torah Fund Chair: Rona Walters
Sisterhood Shabbat: February 21 & 22, 2020
Join us for a very special Shabbat, when Sisterhood members will lead the Kabbalat Shabbat and Shabbat morning services. In addition, rabbi and scholar Vanessa Ochs, Ph.D, professor of religious studies and Jewish studies at the University of Virginia and an important figure in the fields of Jewish feminism and Jewish ritual, will address the congregation.
As we mark the centennial of women's suffrage in the United States, Dr. Ochs will explore Jewish women's activism and how Judaism has moved from (somewhat) ameliorating women's status within a patriarchal system to (almost) fully acknowledging the moral claim of women's equality.
As part of the Mendelson Shabbat Scholar series, Dr. Ochs will also present a post-Kiddush lunch talk, "6,000 Editions and Counting: Why Do We Keep Revising the Haggadah?"
Sisterhood Shabbat is made possible through the generosity of Donald Saltz and the Mozelle Saltz (z"l) Fund for Sisterhood Speakers. Watch this space for details and registration for the Friday night Shabbat dinner.
Declutter and Downsize Your Home – and Manage the Stress of Transitioning to a Smaller Home
March 22, 2020, 1-3 pm
Register Here

Are you overwhelmed by the thought of decluttering, downsizing, and moving a home full of memories? The decision to downsize is far more than just the sale of the big house and a move to a smaller living space. While every other sale and purchase has been a move up, this move is letting go. Giving up possessions, memories, and the familiar is often the hardest part of the downsize transition. Lori James and Theresa Taylor are two of the best in their fields to help you with this task. They will be speaking about strategies, processes, and plans that will help minimize the stress when you are downsizing.
Closing Event: June 14, 2020, 11 am
Take-A-Walk!
Monthly, Mondays at 6 p.m. or Sundays at 10 a.m. (unless otherwise noted)
Next Up: Monday, February 10, 11 am Register Here
Take a Walk! explores different Washington neighborhoods on foot. All are welcome, so bring a friend!
For our next outing, longtime Sisterhood member and Library of Congress docent Marian Fox will lead a tour of the exhibit celebrating 100 years of women's suffrage in the United States. The Library's extraordinary documentary record reflects its role as repository of the papers of a number of individuals and organizations active in the suffrage fight. The tour will last 45 minutes to an hour and doesn't require much walking, but participants will be standing. After the tour, whoever is interested will have lunch together.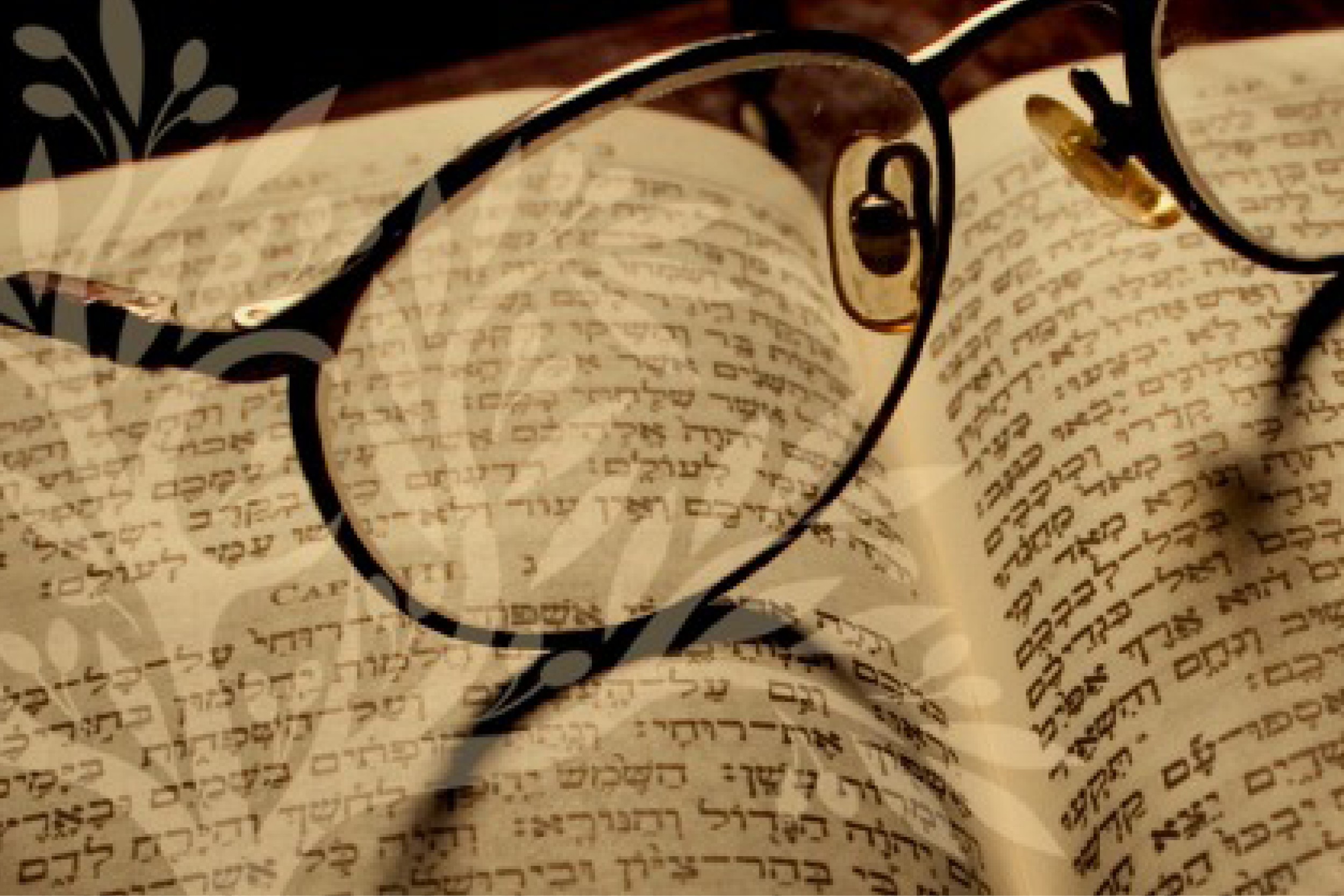 Weekday Torah with Sisterhood
Monthly, 3rd Tuesday at 10 am, Funger Hall
Next Up: February 18
Weekday Torah with Sisterhood will meet at 10 am on Tuesday, February 18, in Funger Hall. Norman Shore will lead the one-hour text study session. This class is open to the entire Adas Israel community.
Weekday Torah with Sisterhood is an engaging approach to traditional text study that offers participants the opportunity to study and discuss challenging texts and ideas. Classes are monthly, except in the summer, and meet on the third Tuesday of the month. Students of all levels and backgrounds are welcome. Please contact Marilyn Cooper (MarilynCCooper70@gmail.com) with questions.
Knit, Sew and Craft Group
Monthly, 1st Wednesday at 7:30 pm - Youth Lounge
Next Up: February 5

Members are welcome to work on annual group projects or continue their ongoing knitting, sewing, crocheting, and crafts.
Members of the knitting and crochet group are continuing their new project: making Comfort Shawls and caps for members of the Adas Israel family dealing with cancer and other health issues. The suggested yarns, patterns, and needle sizes are available from Rita Segerman (rsegerman@comcast.net; 301-654-2304).
Lesley Frost hosts an afternoon of sewing once a month in Bethesda. If interested, please contact her (lesleyfrost0@gmail.com).
We welcome everyone at both our regular evening meetings and the neighborhood meeting. Join us to try something new, improve your skills, and spend time with women who love to get together and make things!
Sisterhood in Your Community & Sunday Salons
Next Up: Brunch in Forest Hills, January 26, 11 am-1 pm
Sisterhood is again offering the very popular Sisterhood in Your Community get-togethers on select Sundays. These members-only brunches, wine and cheese gatherings, or teas, hosted by Sisterhood members in a neighborhood near you, allow us to get to know one another better and have some fun.
On January 26, Rona Walters will host a brunch in Forest Hills, DC, from 11 am-1 pm.
Invitations go to Sisterhood members who live near the host. But if you're interested in attending – no matter where you live – email June Kress (junebkress@gmail.com), and she will put you in touch with the host. All are welcome!
This year we also are organizing four Sunday Salons, also for members only, where an Adas Israel and Sisterhood woman of accomplishment will discuss her career.
Thanks to Susan Winberg for hosting the second Salon on December 5, where some 20 members enjoyed a delicious brunch and an engaging talk by Naomi Rosenblatt about growing up in Palestine and the new State of Israel. Naomi's book, Bless the Bitter and the Sweet, is drawn from her diary entries during that historic period.
Upcoming events:
February 2: Wine and cheese hosted by Robin Friedson in McLean, VA, 3-5 pm
March 1: Wine and cheese hosted by Amy Mates in Kalorama, DC, 3-5 pm
Adas Israel Book Club
Every other month on a Sunday, 10-11 a.m., Adas Sisterhood Library
Next Up: February 9, March 15 in the Rose Ruth Freudberg Memorial Sisterhood Library
Led by Adas Israel Librarian Robin Jacobson, the Adas Israel Book Chat meets every two months to discuss a book of Jewish interest.
And on February 9, we will discuss Julie Oringer's historical novel, The Flight Portfolio, about World War II American hero Varian Fry, who rescued 2,000 artists and intellectuals from Europe.
The March Book Chat will feature anthropologist Maggie Paxson, who will introduce her new book, The Plateau. Paxson did extensive research in the highlands of France, trying to discover what motivated a cluster of French villages to hide hundreds of Jews during World War II – and if there was anything about that remarkable community suggesting ways to build more moral, engaged communities today.
Torah Fund
The 2019-20 Torah Fund Campaign of Women's League for Conservative Judaism is the dedicated philanthropy of Women's League, its members, and its affiliated sisterhoods in Conservative congregations across North America. Torah Fund strengthens Jewish education by supporting scholarships and programming at these Conservative/Masorti institutes of higher Jewish learning:
Jewish Theological Seminary (New York)
Ziegler School of Rabbinic Studies (Los Angeles)
Schechter Institute of Jewish Studies (Jerusalem)
Seminario Rabinico Latinoamericano (Buenos Aires)
Zacharias Frankel College (Germany)
Women's League and Torah Fund are proud to support the education of the future rabbis, cantors, educators, and scholars who will serve as the gifted leaders and innovators of the Conservative Movement. Torah Fund has raised more than $95 million since its inception as a grass-roots fund-raising campaign.
Individual donors to Torah Fund at the Benefactor level or higher receive the distinctive Torah Fund pin in recognition of their gift.
Hesed
Hesed means "kindness" in Hebrew. The word can also be translated as "loving kindness," to convey the deep love that animates Jewish acts of kindness, done without thought of reward.
You may make donations online at the button below, or send a check payable to:
"Torah Fund"
c/o Rona Walters, Torah Fund Chair
5117 Linnean Avenue NW
Washington, DC 20008
Donations may not be charged to your Adas Israel account.
The Ruth & Simon Albert Sisterhood Gift Shop needs volunteers!
Our dedicated staff works hard to make the shop a success, and we're looking for a few women who would like to join us. This friendly group could use some extra help, especially Tuesday evenings. We offer comprehensive training before we leave you on your own. If you'd like to join us, and receive a 10% discount on most of the items we carry, please contact Jean Bernard, Co-Manager (jean.b.bernard@comcast.net).
Sisterhood Gift Shop Hours
Summer Hours:
Sunday, Monday, Wednesday, Thursday and Friday: 9:30am - 12:30pm
Tuesday, 9:30am - 3pm, 6pm - 8pm.
Every purchase at the Ruth & Simon Albert Sisterhood Gift Shop benefits Adas Israel Congregation 202.364.2888 | adasgiftshop@gmail.com
Tue, February 25 2020 30 Shevat 5780