Having fun, making friends, celebrating customs, sharing cultures, and gaining knowledge all in the warmth of our diverse, energized community of Jewish women. Adas Israel Sisterhood embraces women of all ages and stages of life. There is something of interest for everyone - study, mitzvot, or just plain socializing - in small group settings and in large-scale gatherings. We are a vibrant mix of traditions and innovation that honors our past, creates new pursuits, and puts a contemporary spin on some of our cherished activities.
Your participation, ideas, and friendship are welcomed. Join us! For more information, email VP of Membership, June Kress.
2018-19 Executive Committee
President: Jill Jacob
VP for Communications: Debby Joseph
Treasurer: Elinor Tattar
Co-VP for Education/Programming: Susan Winberg
Co-VP for Education/Programming: Jodi Ochstein
VP for Membership: June Kress
Parliamentarian: Helen Kramer
Corresponding Secretary: Leah Hadad
Recording Secretary: TBD
Gift Shop Co-Managers: Jean Bernard, Diane Keller, Susan Winberg
Immediate Past President: Miriam Rosenthal
Torah Fund Chair: Betty Adler
Events
Sisterhood Closing Event: You've Got the Look! Summer Style, Fun and Friendship
Sunday, June 23, 11 am, Gewirz Beit Am Register Here
Please join us for Sisterhood's Closing Event on Sunday, June 23, at 11 am in the Gewirz Beit Am! You've Got the Look! Summer Style, Fun and Friendship
Sisterhood members will take center stage as they model seasonal looks presented by Lord & Taylor, Chevy Chase. The program will also include a delicious lunch, L&T coupons and makeup tips. Tickets are $15 each.
Weekly Mah Jongg
Weekly, Thursdays at 1 pm
Mah jongg will continue weekly on Thursdays at 1 pm (except on Thanksgiving). Bring your National Mah Jongg League card ($8, nationalmahjonggleague.org). The cards come in large print for $1 more. For those new to the game, we'll teach you. This activity is open to all. Led by Barbara Friedell.
Take-A-Walk
Second Mondays of the month at 6 pm, walk locations vary
Next Up: Sunday, June 2 at 11:30 am Register Here
Join us Sunday, June 2, for a tour of the special azalea bonsai exhibit at the Bonsai & Penjing Museum at the U.S. National Arboretum. We will meet at Union Market at 11:30 for lunch and then carpool to the arboretum.
Take a Walk! explores different Washington neighborhoods on foot. All are welcome, so bring a friend!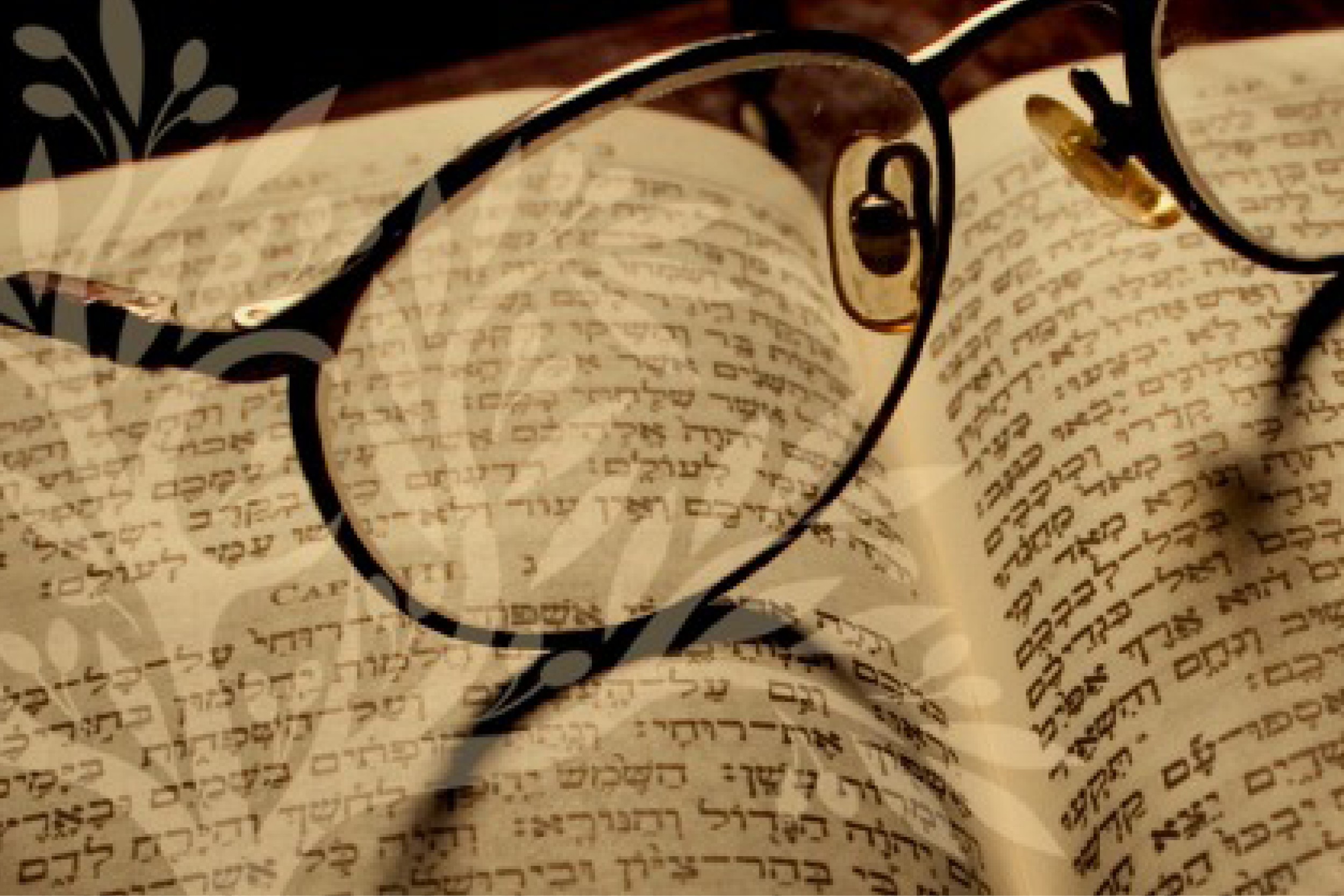 Weekday Torah with Sisterhood
Second Tuesday of the month, at 10 am, Funger Hall
Next Up: Tuesday, June 11, 11 am, Funger Hall
Please join Weekday Torah with Sisterhood at a special time —11:00 am rather than 10:00 am —on Tuesday, June 11, upstairs in the Funger Hall. Rabbi Lauren Holtzblatt will lead the text study session. This will be the final session for 5779.
Weekday Torah with Sisterhood is an engaging approach to traditional Hebrew text study that offers participants the opportunity to study and discuss challenging texts and ideas. This class is open to the entire Adas Israel community. Classes are monthly, except in the summer, and usually meet on the second or third Tuesday of the month. Students of all levels and backgrounds are welcome. Please contact MarilynCCooper70@Gmail.com for questions.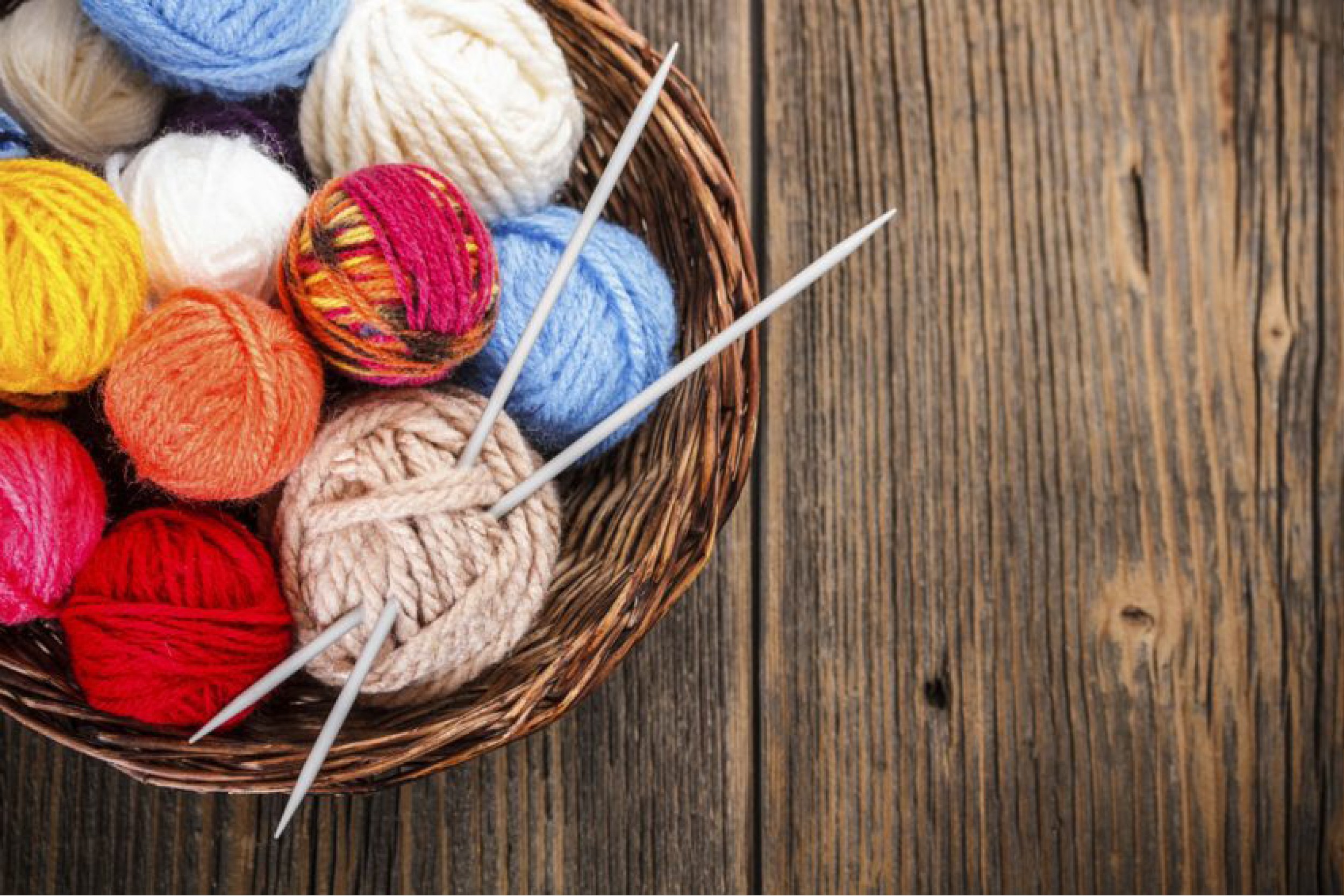 Knitting, Sewing, Craft Circle
Third Wednesday of the month (Excluding February), 7:30-9 pm, Youth Lounge
Next Up: Wednesday, June 12 at 7:30-9 pm in Youth Lounge
Our knitters provide hats and scarves that, through the DCJCC, are given to emergency centers in Washington, D.C.; make baby hats to welcome the newest members to Adas; and knit or crochet five-inch squares that will be joined together to make afghans. Weare asking members to donate leftover wool for these projects.
Members are welcome to continue their ongoing knitting, sewing, crocheting and craft projects and to propose new ones.
Whether you would like to use donated wool to work on one of our established projects, learn a new skill or just drop in and visit, please contact Lesley Frost at lesleyfrost0@gmail.com.
Also, Arlette Jassel, our artist-in-residence, is showing work at the Art Enables Gallery at 2204 Rhode Island Ave., NE. The opening reception is May 22, 6-8 pm. All are invited to attend and support Arlette and other artists in the community.
Sisterhood in Your Community
Next Up: Sunday, Sunday, June 2, 3-5 pm
Since early this year, Sisterhood has once again offered the very popular "Sisterhood in Your Community" get-togethers on select Sundays. These are brunches, wine & cheese gatherings or teas hosted by Sisterhood members in a neighborhood near you. The purpose is for current members to get to know one another better, to welcome back previous members and to have some fun.

So far, there have been nine Sunday get-togethers hosted by Sisterhood members: five in the District, three in Maryland and one in Virginia. Including the hosts, a total of 87 women have participated. Most are Sisterhood members, and the others were friends of the hosts. The most recent gathering was a brunch hosted by Myra Promisel in the Kalorama neighborhood. Thank you, Myra! It was wonderful to learn more about the many accomplishments of Sisterhood women.
The 10th and last gathering for this Sisterhood year will be in Maryland, with Anat Bar-Cohen's wine & cheese get-together on June 2 from 3-5 pm.
If you're interested in attending – no matter where you live – contact June Kress (202-316; 3439; junebkress@gmail.com), and she will put you in touch with the host. All are welcome!
Sisterhood is now looking for hosts for next year. If you're interested or would like to learn more, please contact June.
Adas Book Club
10-11 am, Every other month on a Sunday at 10 am in Adas Sisterhood Library
Next Up: Sunday, September 15
Summer Reading! Try Three Floors Up by Eshkol Nevo, an acclaimed Israeli novel about the residents of an apartment building near Tel Aviv. The book club will be discussing this novel at its next book chat, Sunday, September 15, 10-11 am in the Library.
Led by Adas Librarian Robin Jacobson, the Adas Book Club meets every two months to discuss a book of Jewish interest. For more information contact Robin Jacobson, Librarian@adasisrael.org.
Sisterhood Gift Shop Hours
Sunday-Monday, Wednesday-Friday:
9:30 am-12:30 pm
Special Tuesday Hours:
9:30 am-3 pm & 6-8 pm
Every purchase at the Ruth & Simon Albert Sisterhood Gift Shop benefits Adas Israel Congregation 202.364.2888 | adasgiftshop@gmail.com
Torah Fund
TORAH FUND contributions are welcome at any time and in any amount! Your contribution helps educate future clergy and leaders for our communities by supporting scholarships and programming at Conservative/Masorti institutes of higher Jewish learning.
Please send check, payable to Torah Fund, to Betty Adler, 6101 Shady Oak Lane, Bethesda, MD 20817. You can also reach Betty Adler at 340-999-2945 or bettyadler1@gmail.com.
Thu, May 23 2019 18 Iyyar 5779