Ruth & Simon Albert Sisterhood Gift & Judaica Shop
All items bought at the Gift Shop help support Adas Israel and its many activities.
Gift Shop Hours:
Our summer hours are Tuesday, Wednesday, and Friday, 10 am-noon. We are still available as well for special appointments at other times.
For specific needs, please email adasgiftshop@gmail.com.
Contact:
Phone: 202.364.2888
Email: adasgiftshop@gmail.com
Managers:
Jean Bernard: 301-654-8914
Susan Winberg: 301-656-7766
Marian Fox: 202-363-7633
---
RUTH & SIMON ALBERT GIFT SHOP
GRAND REOPENING SALE: 10% OFF* FOR THE ENTIRE MONTH OF AUGUST
We want to thank all of our stalwart customers who braved purchasing items from the shop during the pandemic. We are happy to announce that we are REOPENING, effective Tuesday, August 3.
Our summer hours are Tuesday, Wednesday, and Friday, 10 am-noon. We are still available as well for special appointments at other times. If you want to contact us, the best way to do so is to email us at adasgiftshop@gmail.com.
Our telephone number, which will only be answered during the hours we are open, is 202-364-2888.
*Discount EXCLUDES the following items: already discounted merchandise, greeting cards, books, kosher scrolls, and edibles.
---
New Collection of Sea Ranch Jewelry by Karen Anderson
You will love our new collection of Sea Ranch Jewelry by Karen Anderson. Treat yourself to USA handcrafted jewelry, celebrate a special day, or gift them for a holiday. A perfect gift for Mothers' Day! Our jewelry is made with fair-trade recycled glass beads from Ghana.
To place an order go to https://www.adasisrael.org/adas-gift-shop or email adasgiftshop@gmail.com and let us know which items you'd like to order.



16CB Pearl & Leather Bracelet ($20), 16CN Pearl & Leather Necklace ($26)
Select Pastels or Blues


2FA Beaded Necklace ($29)
Metallic Seafoam Green Leather


11B Glass & Leather Necklace ($26). Select Cobalt or Swirl Glass


1L Pearl &Leather Bracelet ($20). 10L Pearl & Leather Necklace ($20)


11DD Glass Beads Necklace ($16). Select White, Green, or Swirl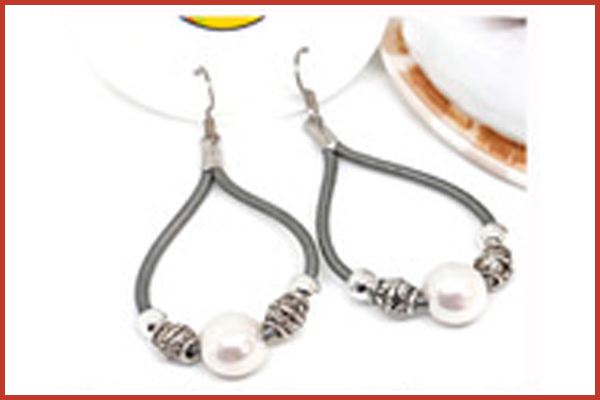 4BC Pearl & Leather Earrings ($14)


13A Long Tiered Necklace ($38)
Fused Glass on Leather, Adjustable


11M Multicolor Glass Tassel Necklace ($28). (Select 15" shown or 24")
---
The Ruth and Simon Albert Sisterhood Gift Shop would like to thank Adas Israel's congregants and many others in the local Jewish community for taking advantage of our first online sale. Now that Hanukkah is over, we can report that we did very well with our curbside pickups and home deliveries. We expect that we will continue this system for other major holidays until the synagogue reopens.
And, don't forget, we are always available to fill your needs for Judaica and general gifts. Please DO NOT CALL us at the shop telephone number, because we are only here occasionally. Rather, please email us at adasgiftshop@gmail.com. We check our email often during the day, and are happy to set up special appointments to meet your needs.
Again, thank you for your patronage, and we hope to see you again soon. Stay well!
Jean Bernard, Susan Winberg, and Marian Fox
Co-Managers
Gifts For All Occasions
Jewish life cycle events: b'nai mitzvah, baby naming, Shabbat, havdalah, confirmation
Holidays: seder plates, challah boards, honey dishes, Kiddush cups, shofarot, books
Custom items: Jewish New Year cards and kippot by special order
Featured Artists
Gary Rosenthal Collection
Brilliant local artist, who creates one of the most popular and unique lines of Judaic art in the country. He uses brass, copper, and steel combined with fused glass to create exquisite Judaic gift items, including tzedakah boxes, Hanukkah menorahs, dreidels, and mezuzahs. His wedding mezuzah is an especially popular item.
Tamara Baskin
Fused glass is featured prominently in the beautiful works by this Israeli artist. Her art emphasizes elegant yet functional designs to celebrate Jewish life. We have many of her seder plates, serving platters, and Hanukkah menorahs. She was Nordstrom's featured artist in its gift department last fall. Our prices are quite competitive.
Michael Aram
We have recently been featuring the elegant and contemporary designs of Nambe and Michael Aram. These long time popular gift designers make beautiful Judaic themed designs in a variety of giftware that can be enjoyed by everyone. We have many serving trays, bowls, candle holders, and other pieces by these and other talented artisans.
We are always seeking new and interesting designs by local and Israeli artists. We attend gift shows to keep our stock current!
Our Gift Shop
Meet the Volunteers
Acknowledging the Gift Shop Volunteers
Everyone coming into the Ruth & Simon Albert Sisterhood Gift & Judaica Shop (subsequently referred to as Gift Shop)—whether shopping for b'nai mitzvah, conversion, confirmation, or wedding gifts; a present for a friend (Jewish or non-Jewish); or a special occasion card—is struck by the variety of items—both religious and secular—the shop carries. But what is just as impressive is the professionalism, friendliness, and knowledge of the shop's very special volunteer sales associates, many of whom have worked there for years. Without their efforts, the shop would not be the success it is and would not be able to support the synagogue financially as it does.
We'd like to take this opportunity to thank the Sisterhood members who donate their time in this way. Below we introduce you to them as they describe their experiences as sales volunteers.
Leah Chanin has been with the shop for over five years. She explains that she volunteered because she "…thought it would help the synagogue and also because it is a nice place to work." Leah adds, "I enjoy my time each week in the Gift Shop. I do meet a lot of people, both Adas members and others. Most people are happy when they come in the gift shop to buy a tallit or a yad or other religious objects for special occasions—a bar/bat mitzvah or a wedding or a new home or a conversion. Sometimes I get to explain the religious purpose of a hanukkiyah or a mezuzah or other objects."

Ruth Ernst has been responsible for the evening shift whenever the Hebrew School meets since 1997. She reports, "I first attend the evening Minyan and then open the Shop from 6:15 to around 8:30 pm. The two plus hours go very fast. Everyone who comes into the store comments on the beautiful selection we have, thanks to our great managers. I started becoming active in Sisterhood by volunteering at the Friday morning Kiddush preparations under Estelle Jacobs. We were a very dedicated group of ladies and were able to provide a delicious and profitable Kiddush after services on Shabbat. When the synagogue hired a caterer, I transferred my volunteer efforts to the Gift Shop."
Marian Fox says, "A pet rabbit in the Gan brought us to Adas Israel. Although banished for inappropriate behavior by the time our son started there, its presence when we toured sealed the deal. Rabbi Wohlberg said, when we told him, that there are many doors into the synagogue. Meanwhile, I've been working Sundays at the shop for well over six years. It's very different from my real job and gives me a chance to connect with my retail side. I love talking to customers and helping them find purchases that are just right for them."

For Myra Promisel, September will mark the beginning of her sixth year as a volunteer sales associate. Myra explains her motivation: "I very much liked the women who were involved (including Shirley Abrams and Ruthe Katz, both of blessed memory). I grew up in the retail business and have always enjoyed doing that kind of work. I love meeting people—synagogue and Sisterhood members—but also those going to the mikvah or passing through Adas for some other reason. I appreciate that what we are doing in the Shop is so important in supporting the synagogue."


Susan J. Wedlan has been associated with the Gift Shop for over 10 years. Susan writes, "I started on Sundays, with Judy Hartman as my co-volunteer, while my three children were attending religious school. Sundays seem to be the busiest day of the week for the shop, and I loved all the activity. Now I take the Tuesday afternoon shift and follow up by volunteering in the library afterward. I enjoy having friends come in for a chat while they browse and buy. We have such a wonderful selection of Judaica; I am sure I am a top customer of the Shop!"

Bunny Weinstein, who has volunteered at the Gift Shop for over three years, says "I began because Leah Chanin can talk anyone into doing anything." She goes on to say, "I feel that the Gift Shop serves not just members of the congregation but also the wider community. On Sunday I often have people from buildings nearby who say they don't know where else to buy candles, menorahs, etc. How nice to know the Gift Shop accommodates them as well."


Nancy Weiss has been a mainstay in the Sisterhood Gift Shop for around 14 years. She reports that she "…started because the then manager, Aline Quint, was my bat mitzvah sister and asked for help. I enjoyed it so I never left my Tuesday morning slot!"
Sat, September 18 2021 12 Tishrei 5782