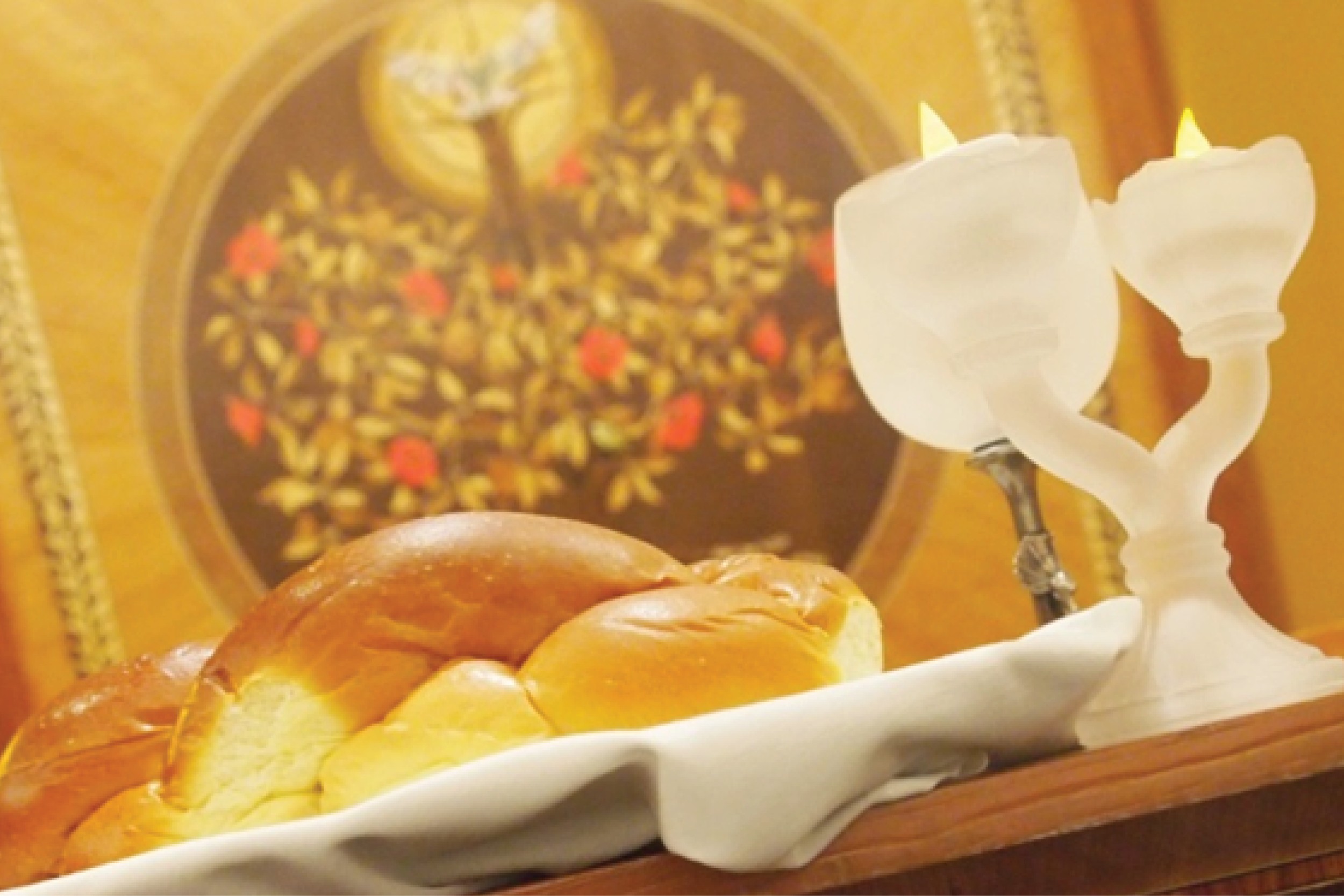 Shabbat and Daily Minyan
Inspired Religious services are at the heart of Adas life and are designed to be entirely participatory and personal, using ancient liturgy and soulful music as an essential, but also dynamic framework. Whether it's our meaningful daily minyanim or our wide variety of Shabbat and holiday experiences, there is an inspirational moment waiting for you at Adas. As an essential value of our community, women and men, children and adults, those who have recited the prayers thousands of times and those who have never even heard them, are all encouraged to take part equally. Find yours.
Can't make it in person to our Shabbat services? Visit our livestream page or dial in to our main service at (202) 686-8405.
Shabbat - Ecstatic Friday Evenings
We're very excited about our Friday night lineup! Each of our various services has a name, a focus, and a ruach (spirit) all its own. Please visit "This Shabbat" on the homepage to view this week's schedule.
Kabbalat Shabbat Services with clergy
The tone of this service is traditional, passionate, joyful, and spiritual. We will join together in rousing traditional melodies, along with moments of depth and quiet contemplation. Our rabbis and other community members will share short divrei Torah (words of Torah), and we'll get you out of the service feeling renewed and in time to enjoy a wonderful Shabbat evening and meal at home.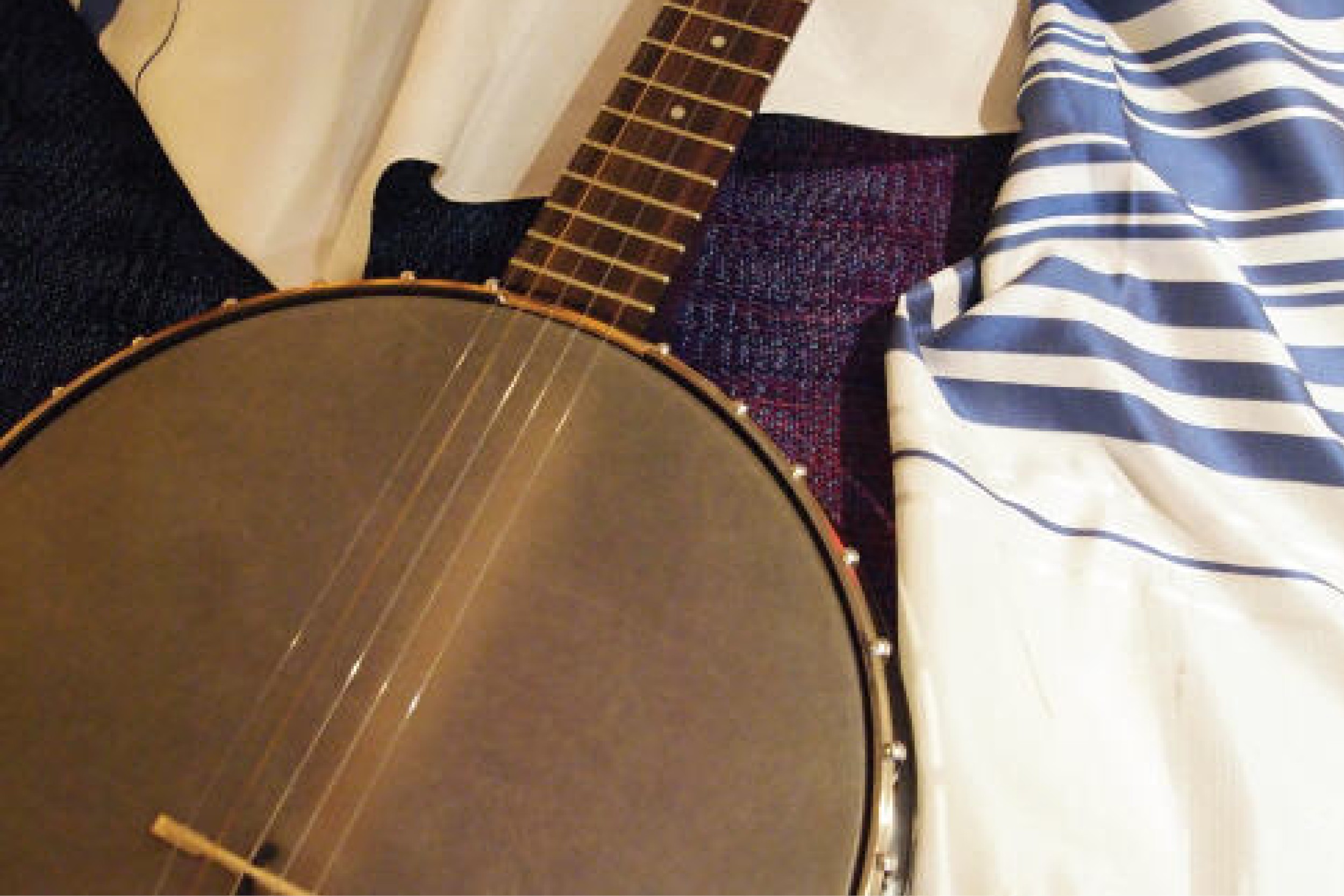 Shamayim Va'Aretz — The Space Between
Soulful, Open Hearted, & Energy-filled Friday night services
Second Fridays @ 6:30pm

With Rabbi Lauren Holtzblatt, Rabbi Aaron Alexander & Band; Join us for a reflective journey into the power of Shabbat. Featuring seasoned musicians and a spiritual, ecstatic excursion into prayer & song. Followed by a festive Shabbat dinner feast.
Lechu Neranena Services & Dinner, for families with children
Monthly on Fridays @ 6pm
Children and young people will play prominent roles in this multi-generation Kabbalat Shabbat service, getting up in front of the congregation and helping lead prayers. Rabbi Solomon and Cantor Brown will conduct services, teach, and create an inclusive and joyful atmosphere engaging children and offering adults an uplifting and traditional experience of t'filah (Jewish prayer). Followed by an informal, family-style Shabbat dinner.
YP Shir Delight -Happy Hour, Services, & Dinner (ages 21-35)
1st Fridays @ 6:30pm

Averaging 300 DC YPs per service, this legendary Shabbat gathering begins at 6:30 with a happy hour oneg, followed by a lay-led Kabbalat Shabbat/Maariv service and catered Shabbat dinner. Our rabbis will also drop in to the service to share a brief d'var Torah with the group. Visit our YP@AI page to register.
Traditional Egalitarian Minyan Shabbat Service and Dinner
Come lend your voices and welcome Shabbat with us, at a spirited, traditional Friday night davening. Kabbalat Shabbat and Maariv are followed by a delicious, register-in-advance Shabbat dinner that includes blessings before the meal, zemirot and benching. Singles, families, teens and empty nesters are all welcome.
Families with Young Children Service and Dinner
Monthly on Fridays @ 5:30pm

This monthly Kabbalat Shabbat service for our families with young children (typically ages 0-5) meets monthly on Friday night at 5:30 pm. We join in a service led by members of our clergy followed by an informal, family-style Shabbat dinner.
Shabbat - Soulful Saturday Mornings
We continue to offer a variety of Shabbat morning services. Torah, song, and community for everyone is available in whatever setting, style, and speed is most comfortable for you:
Saturday Morning Shabbat Service
Saturdays @ 9:30am

Shabbat morning services in the Renewed Charles E. Smith Sanctuary, the synagogue's largest worship space, are led by our inspiring Rabbi and Cantor. The service includes a D'var Torah and sermon by the Rabbi and often includes participation by members and B'nai Mitzvah.
Traditional Egalitarian Minyan
Saturdays @ 9:30am

This lay-led service meets every Shabbat. Members of the minyan lead the davening, read Torah, and deliver a short d'var Torah. The service is traditional in content and egalitarian in implementation with a full Torah reading. We welcome visitors and other "first timers". Visit our page, or email us at traditionalminyan@adasisrael.org.
Havurah Shabbat Service
1st, 3rd, & 5th Shabbat @ 9:45am

Rotating volunteers lead services, read Torah and conduct an in-depth discussion of the weekly Torah portion. All are welcome, including children, who are included in age-appropriate roles in the Torah service. A Kiddush follows the service. For additional information and to participate, email Havurah@adasisrael.org.
Youth Services on Shabbat Morning
We have a great lineup of services for the young ones: Click Here to Explore!
Shabbat Mincha (Saturday Afternoon Services)
Join us for a Saturday afternoon of prayer, Torah, and learning. Shabbat Mincha times vary throughout the year, check our homepage for the current start time.
Daily Minyan
Twice daily, we have the opportunity to strengthen our community by participating and sharing in the responsibility of making a minyan. By attending the Daily Minyan, we share in a ritual that has endured for centuries and will endure for time to come. At Adas Israel's daily morning and evening minyan services, we reach out to grieving congregants, welcome visitors, and strengthen old friendships.
Community & Prayer @ Adas – 7 days a week!
A traditional daily service held in the Kogod Chapel of our new Biran Beit Midrash, led by a member of the clergy or community, along with congregation members.
Morning Minyan: Monday – Friday at 7:30 am. Sundays and *legal holidays at 9:00 am (*except Columbus & Veteran's Day)
Evening Minyan: Sunday – Thursday at 6:00 pm
Frequently Asked Questions: Click Here to find answers to the most Frequently Asked Questions about the Daily Minyan!

Mon, December 11 2023 28 Kislev 5784