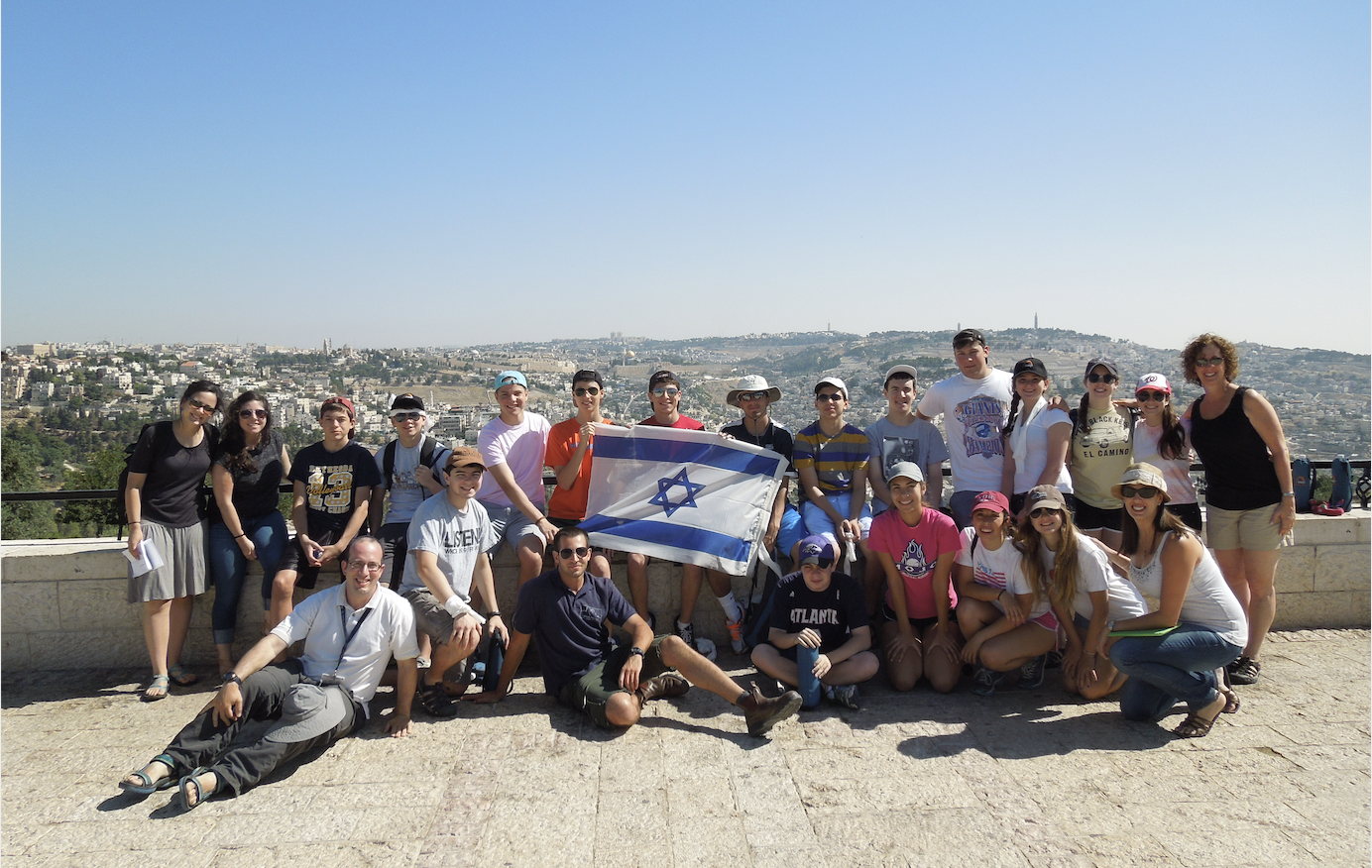 A Message From The Israel Engagement Committee
Affirming our Commitment to Israel and the World
We are very excited to share with you some plans in the making to affirm our commitment to Israel through a new Israel Engagement Initiative at Adas—one where we can live up to our congregation's potential as a leader in the Jewish world. We can and must find ways to model a new way of bringing disparate views and narratives together, where we can inspire others to live not at arm's length from Israel, but together—with all our differences—in a relationship of love and respect for one another and for Israel.
Together we'll learn, listen, discuss, grow, experiment and experience—all in service of deepening our individual and congregational relationships with Israel.
L'Shalom,
Rabbis Aaron Alexander and Lauren Holtzblatt, Senior Rabbis
---
Participate in Upcoming Israel Events
The Adas Israel Israel Action Committee has planned an array of offerings for this spring. We will delve into three core aspects of Israel- Land (Eretz), People (Am) and State (Medinah), as well as celebrate and mark essential days on the calendar with meaning and music.

State (Medina): Unpacking the Abraham Accords —Co-Sponsored with AJC
May 9 at 11:00am
Click Here to Register

Join us and the American Jewish Committee as we present a panel of experts including Amb. Dan Shapiro, Ahdeya Ahmed Al-Sayed, president of the Bahrain Journalists Association and Laziza Dalil, vice president of Mimouna to unpack and assess the impact, possibilities & challenges for Israel and her neighbors presented by the Abraham Accords.
Video Archive: Can the Trump Peace Plan Lead to Peace? with Dr. Robert Satloff
On February 5th we welcomed Dr. Robert Satloff, Executive Director of The Washington Institute for Near East Policy, to the Biran Beit Midrash.
Click the video on the left for a playback of his talk on the Trump Peace Plan. "Three years in the making, President Trump has unveiled his blueprint for Israeli-Palestinian peace. At its core, the plan envisions Israel retaining all of its existing settlements and controlling about 30 percent of the West Bank, with the Palestinians potentially creating an independent, demilitarized state on the balance of the land."
Fri, July 23 2021 14 Av 5781