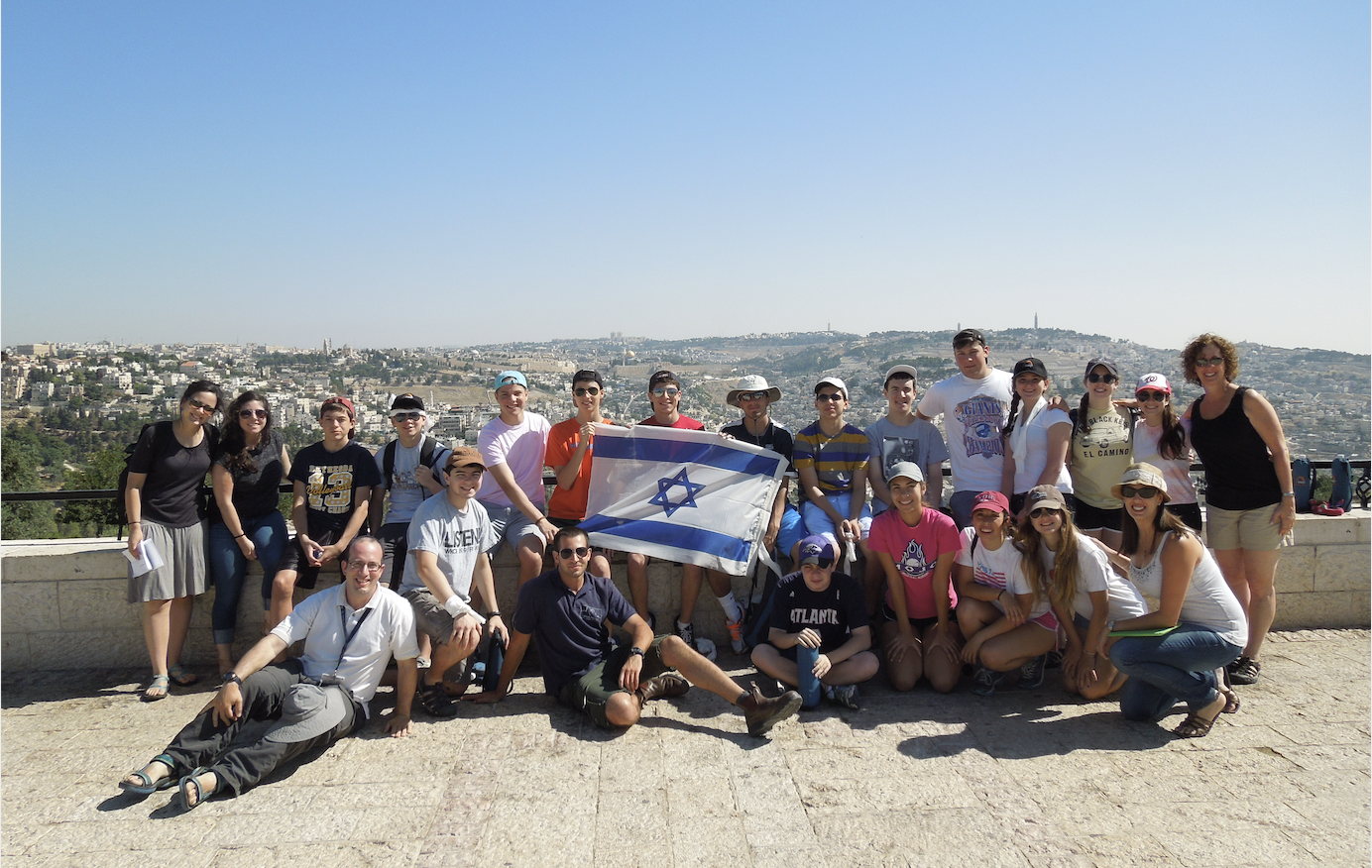 A Message From The Israel Engagement Committee
Affirming our Commitment to Israel and the World
We are very excited to share with you some plans in the making to affirm our commitment to Israel through a new Israel Engagement Initiative at Adas—one where we can live up to our congregation's potential as a leader in the Jewish world. We can and must find ways to model a new way of bringing disparate views and narratives together, where we can inspire others to live not at arm's length from Israel, but together—with all our differences—in a relationship of love and respect for one another and for Israel.
Together we'll learn, listen, discuss, grow, experiment and experience—all in service of deepening our individual and congregational relationships with Israel.
L'Shalom,
Rabbis Aaron Alexander and Lauren Holtzblatt, Senior Rabbis
Israel Engagement
---
Participate in Upcoming Israel Events & Policy Conferences in DC!
Adas Israel's Israel Engagement Committee encourages all members to deepen their involvement with Israel. In the coming months, leading American Jewish organizations concerned with Israel policy will be having major conferences right here in DC. Take these opportunities to learn and act – whatever your perspective or background!
Video Archive: Can the Trump Peace Plan Lead to Peace? with Dr. Robert Satloff
On February 5th we welcomed Dr. Robert Satloff, Executive Director of The Washington Institute for Near East Policy, to the Biran Beit Midrash.
Click the video on the left for a playback of his talk on the Trump Peace Plan. "Three years in the making, President Trump has unveiled his blueprint for Israeli-Palestinian peace. At its core, the plan envisions Israel retaining all of its existing settlements and controlling about 30 percent of the West Bank, with the Palestinians potentially creating an independent, demilitarized state on the balance of the land."
AIPAC Policy Conference
The AIPAC Policy Conference is the largest gathering of America's pro-Israel community. The conference is a celebration of the U.S.-Israel partnership and the premier opportunity for every attendee to lobby their Congressional office to advance the U.S.-Israel relationship. The Policy Conference is also a rich educational experience and inspirational booster shot. Attendees will hear keynote speeches by American and Israeli leaders, attend intimate educational sessions, and be wowed by moving stories of U.S.-Israel partnerships, Israeli heroism, and groundbreaking Israeli innovations that are changing our world. From the 6,000+ who are attending their first conference to the 50-year conference veteran, each Policy Conference is a unique, powerful, empowering, and inspirational experience you won't want to miss.
You can make a difference: Let's Fight for Religious Pluralism
Vote for MERCAZ
As American Jews, we don't often get a chance to make a direct impact in Israel. However, the 2020 World Zionist Congress election gives us that opportunity. Every 5 years an election is held to determine the leadership of the World Zionist Organization. It is imperative that the MERCAZ Slate - the official slate of the Conservative/Masorti Movement - have a strong showing in this upcoming election. And this year, our own synagogue member, Toni Bickart, is on the Mercaz slate. Voting is happening NOW through March 11th. You can Vote Mercaz slate # 6 right now by going to MERCAZ2020.org.
Sat, January 23 2021 10 Shevat 5781