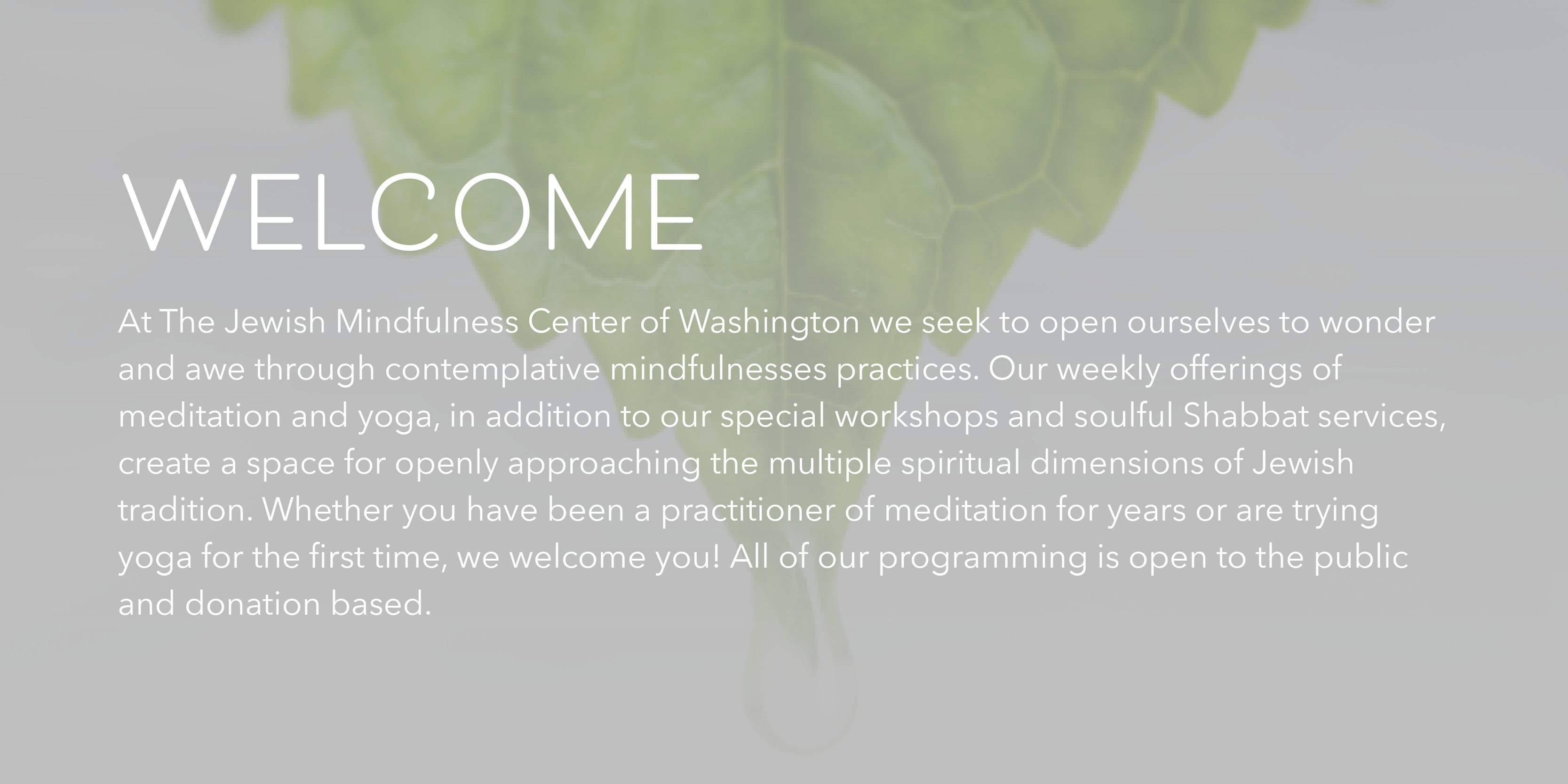 UPCOMING ANNOUNCEMENTS
---
Rosh Chodesh: Celebrating the New Moon

Led by Alesandra Zsiba & Core JMCW Faculty

This workshop offers women of all ages and bodies an invitation to come together for a nourishing evening of Jewish yoga and mindfulness practice. Jewish tradition teaches that our bodies are deeply in sync with the lunar cycle, and if we drop in and listen, the timeless, embodied rhythms of Rosh Chodesh will seep to our surface. We will immerse in a lunar yoga practice followed by a guided discussion. This month's theme has yet to be set. For those who would like to schedule an immersion in the Adas Community Mikvah post practice, please reach out directly to Mikvah Director here.


DATES & REGISTRATION (click a date to register):
To Be Announced...

Return Again to Shabbat

With Rabbis Holtzblatt, Alexander & The Return Again Band

The Shabbat experience you cannot miss! Join us during the second Friday night of the month. In the style of our innovative outdoor Kol Nidra Service, this is a reflective journey into the power of Shabbat. The lively, soulful service features seasoned musicians and a spiritual, personal excursion into prayer and song. A festive community Shabbat dinner follows. Join as we dance, sing, and discover the deep shabbat within us all.

DATES & REGISTRATION (click a date to register):
To Be Announced...

JMCW High Holy Days

Heart, Hope, Strength

The JMCW @ Adas offers programs, workshops, and services to help deepen our experience of the spiritual, and create connections to foster a vibrant, diverse spiritual community. Each session offered this High Holy Day season will unpack and build upon the essential Days of Awe texts and prayers that prepare us to bring our full selves to Rosh Hashanah & Yom Kippur. Click Here to view the full schedule of JMCW HHD programs.
ONGOING OFFERINGS
---



Summer Schedule!

Beginning June 26th, JMCW will continue our core offerings through the summer! This new Tuesday evening combined class will follow the flow above, beginning with a half hour meditation followed by an hour long vinyasa lunar flow class. Faculty will rotate throughout the summer and practitioners are welcome to jump in at any point. Attendees are welcome to stay for either or both offerings. Please check our JMCW Google Calendar (bottom of page) for more information.

Meditation & Yoga Combined Class
Tuesdays, June 26th - August 28th

6:30 - 7:00pm - Meditation Sit
7:00 - 8:00pm - Vinyasa Lunar Flow


Morning Awakening

Tuesdays at 9am
Come join JMCW for an uplifting 45 minutes of mindful prayer and song as we start the day together. Morning Awakening is a new take on the traditional Jewish morning service. Start your Tuesday with a dose of mindfulness, only at JMCW. Led by Rabbi Lauren Holtzblatt.

Wise Aging - New Cohort!

Led by Janice Mostow and Betsy Strauss Register Here
Wise Aging is an exploration of aging well and wisely through a Jewish lens. The Wise Aging Adas group will meet once a month on Sunday mornings to learn, share experiences, and acquire skills to sanctify the moments in time that make up this stage in our lives. Wise Aging sessions are based on resources developed for the Institute for Jewish Spirituality by Rabbi Rachel Cowan and Dr. Linda Thal, primarily Wise Aging: Living with Joy, Resilience, and Spirit.
Sat, August 18 2018 7 Elul 5778