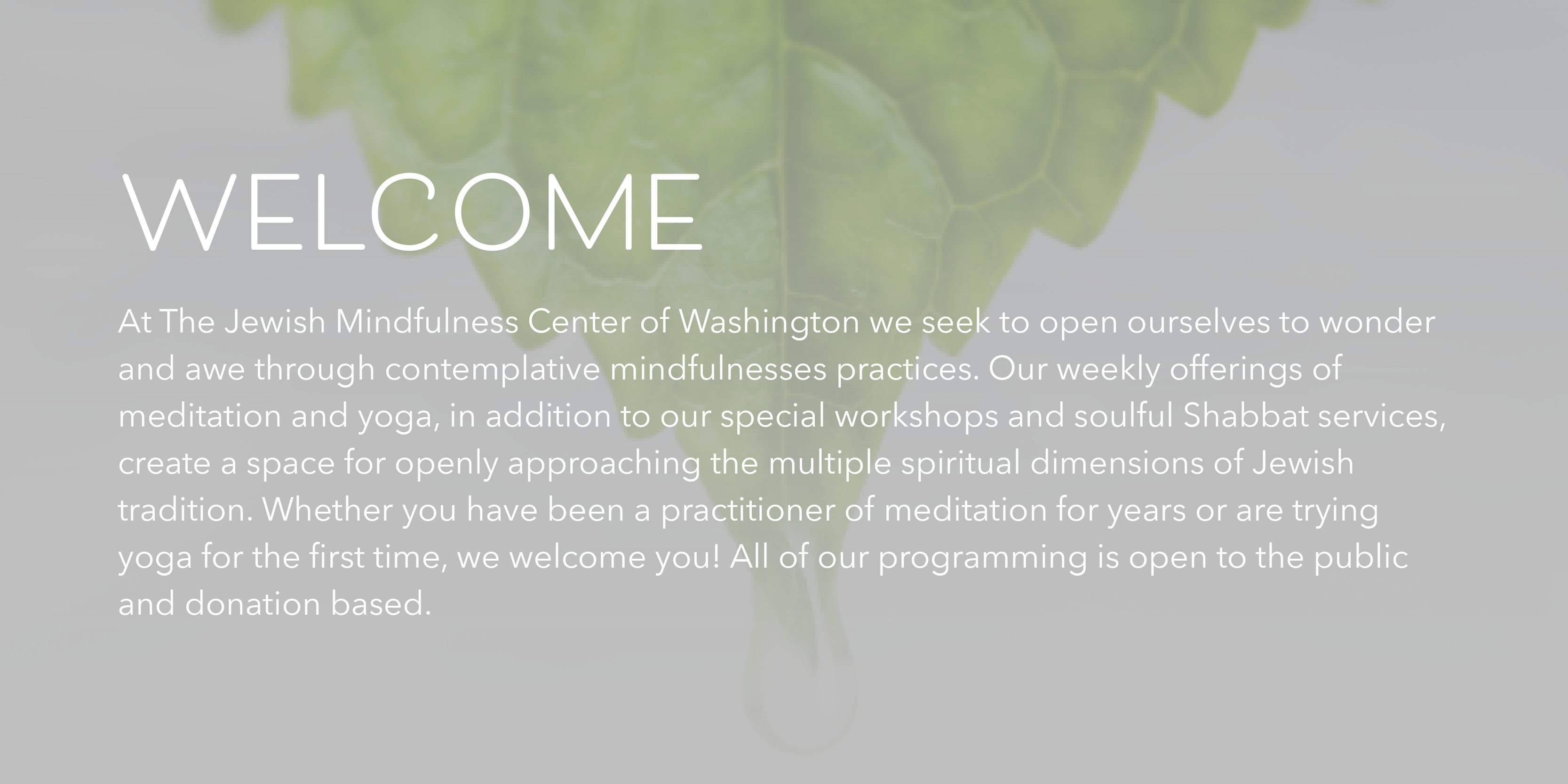 UPCOMING ANNOUNCEMENTS
---
Rosh Chodesh: Celebrating the New Moon

Tuesday, June 12, 7:00pm - 9:00pm
Led by Alesandra Zsiba & Core JMCW Faculty

This workshop offers women of all ages and bodies an invitation to come together for a nourishing evening of Jewish yoga and mindfulness practice. Jewish tradition teaches that our bodies are deeply in sync with the lunar cycle, and if we drop in and listen, the timeless, embodied rhythms of Rosh Chodesh will seep to our surface. We will immerse in a lunar yoga practice followed by a guided discussion. This month's theme has yet to be set. For those who would like to schedule an immersion in the Adas Community Mikvah post practice, please reach out directly to Mikvah Director here.


DATES & REGISTRATION (click a date to register):
June 12 | July 10 | August 14

Return Again to Shabbat

With Rabbis Holtzblatt, Alexander & The Return Again Band

The Shabbat experience you cannot miss! Join us during the second Friday night of the month. In the style of our innovative outdoor Kol Nidra Service, this is a reflective journey into the power of Shabbat. The lively, soulful service features seasoned musicians and a spiritual, personal excursion into prayer and song. A festive community Shabbat dinner follows. Join as we dance, sing, and discover the deep shabbat within us all.

DATES & REGISTRATION (click a date to register):
June 8 (SOLD OUT)

NEW! Introduction to the Zohar - Mini Series

Tuesdays, June 12, 19, 26, 7:00pm - 8:30pm
Led by Rabbi Lauren Holtzblatt

Come explore the mystical texts of the Zohar with Rabbi Lauren Holtzblatt. In this class we will learn the historical context of the development of this mystical teaching as well as look inside at 3-4 different texts. No prior knowledge necessary. Texts will be translated. Come curious! Register to attend HERE.


NEW! Cultivating Inner Wisdom: A Shabbat Workshop

Saturday, June 16th, 1:00pm - 3:30pm
Led by Rabbi Suzy Stone

Join guest JMCW faculty member Rabbi Suzy Stone (Sixth & I) for a special Shabbat workshop focused on finding your inner truth. Combining traditional elements of Jewish prayer and text study, participants will learn about Parker Palmer's unique model for finding clarity and insight through intentional small- group conversations. Come for the meditation and stay for the insight. Learn how to ask deep, honest and open-ended questions that enable us to find our inner truth. Register to attend HERE.

ONGOING OFFERINGS
---



New Summer Schedule!

Beginning June 26th, JMCW will continue our core offerings through the summer! This new Tuesday evening combined class will follow the flow above, beginning with a half hour meditation followed by an hour long vinyasa lunar flow class. Faculty will rotate throughout the summer and practitioners are welcome to jump in at any point. Attendees are welcome to stay for either or both offerings. Please check our JMCW Google Calendar (bottom of page) for more information.

Meditation & Yoga Combined Class
Tuesdays, June 26th - August 28th

6:30 - 7:00pm - Meditation Sit
7:00 - 8:00pm - Vinyasa Lunar Flow


Meditation

Each week we come together for a community sit. Our time is marked by explorations of meditation techniques, guided teachings, and silent sits. No experience necessary, all are welcome.

Weekly Sit
Wednesdays, 7:30pm-8:30pm
Led by a rotating roster of JMCW faculty
Sign up for our newsletter and get more information about who is leading each week.

Yoga

Our weekly Jewish Yoga classes offer a home to those who wish to explore embodied spirituality. These classes seek to awaken and stimulate the senses through a full mind/body exploration of asana. Drawing inspiration from Mussar, Kabbalah, and the wisdom of Jewish thinkers, this class reinterprets "Jewish Yoga" weekly. *Mats and props are provided.

Vinyasa Lunar Flow
Wednesdays, 6:30pm-7:20pm
This slow-paced 50 minute class offers a beautiful opportunity to stretch and strengthen before our weekly JMCW meditation sit. All levels welcome!
Led by a rotating roster of JMCW faculty

Please email Alesandra Zsiba with questions.

Morning Awakening

Tuesdays at 9am
Come join JMCW for an uplifting 45 minutes of mindful prayer and song as we start the day together. Morning Awakening is a new take on the traditional Jewish morning service. Start your Tuesday with a dose of mindfulness, only at JMCW. Led by Rabbi Lauren Holtzblatt.
Fri, June 22 2018 9 Tammuz 5778