Hanukkah @ Adas
Eight Nights, Eight Opportunities
Thursday, December 10, 2020 - Friday, December 18, 2020
Chag Chanukah Sameach! This year at Adas we will celebrate this unique opportunity to rededicate ourselves, our community, and our world, for eight consecutive light-filled nights. This year, as we commemorate the rededication of the holy temple and the miracle of oil and light, we will focus our intention each evening on a specific spiritual theme:
Night 1: Light
Night 2: Strength
Night 3: Hope
Night 4: Perseverance

Night 5: Joy
Night 6: Dedication
Night 7: Intention
Night 8: Vision
Join us for nightly outdoor evening minyanim and candle lightings featuring songs, prayer, sweet treats and some very special video content. Register in person or join via livestream.
Nightly Candle Lighting w/ Evening Prayer
and #HanukkahLights Spectacular!
6PM Each Night of Hanukkah in the Adas Parking Lot (except Fri & Sat):
Thursday, Dec. 10 and Sunday, Dec. 13 through Thursday, Dec. 17
The Festival of Light Experience at Adas:
Each night throughout Hanukkah at 6pm, the Adas Parking Lot will be illuminated with an interactive Hanukkah lighting exhibit celebrating that evening's spiritual theme. Our own Adas outdoor Winter Wonderland!

Join us each night for our menorah lighting and outdoor minyan to experience this festival of lights. Together we will "light up" the darkest time of year as only the Adas community can do it! Registration required, please sign up above. Physical distancing measures will be in effect.
"Light the Legend" Livestreamed Hanukkah Concert
As we light our menorahs together and say goodbye to Shabbat, we embrace the ways we can celebrate Chanukah together this year. Light the Legend features a celebration of Hebrew, English, Ladino, and Yiddish music. With an array of professional musicians and singers, community faces and voices, as well a singalong grand finale of beloved Chanukah standards!
Ways to Celebrate Hanukkah From Home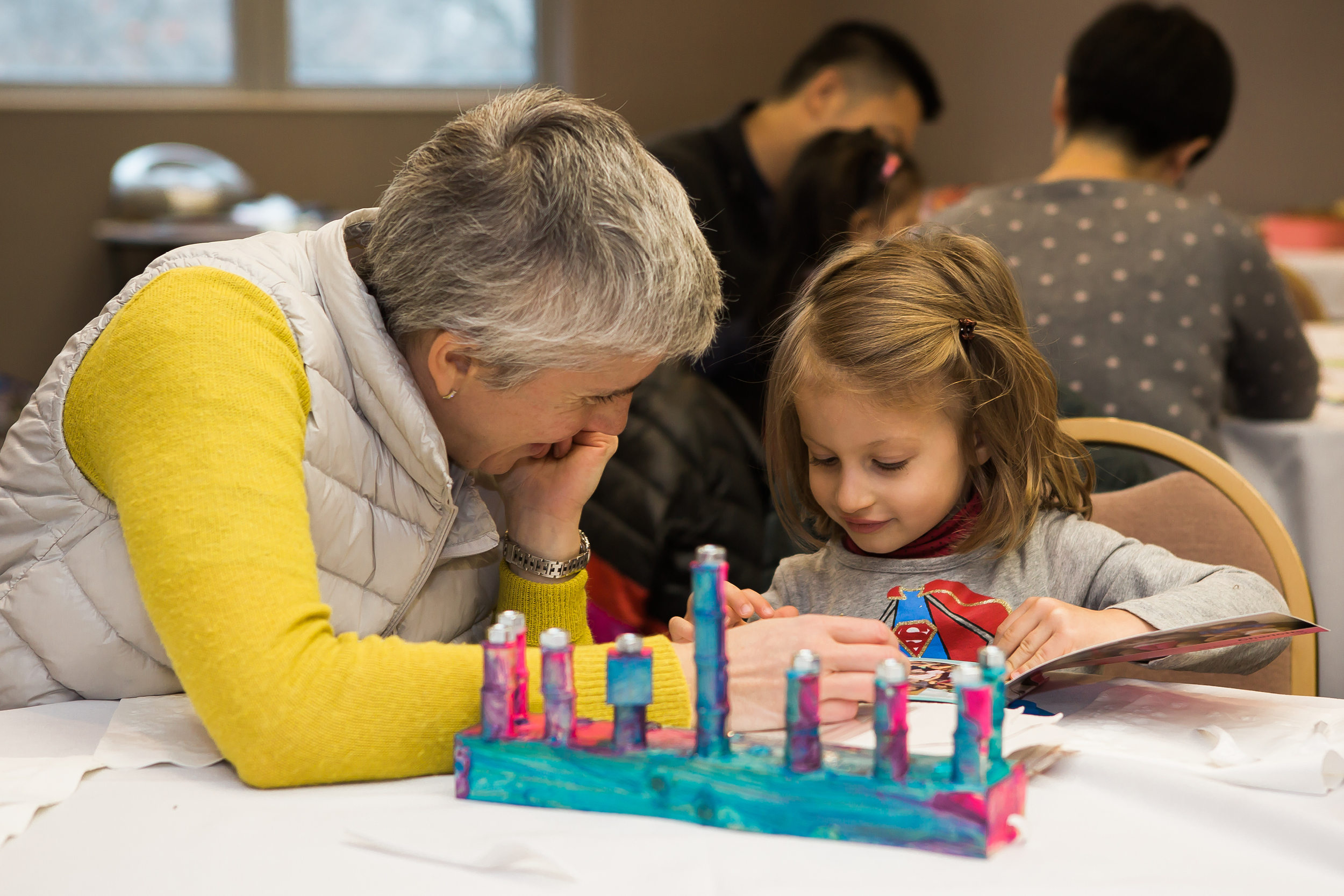 Send us your Family Hanukkah Photos!
Menorah Lighting, Latka making, sufganiyot baking, and more! Send us your holiday photos for us to share and post with the Adas community.
Send photos to adasisraelvideos@gmail.com.
Post Your Miracle!
Print a Hanukkah sign to post in your window or door, along with your illuminated menorah. Use the sign to share "your miracle" and to celebrate the light together in your Adas community. Keep an eye our for an "Adas Miracle Scavenger Hunt," and earn "Miracle Points" by collecting and sharing photos of preselected signs around Washington, DC.
Shop the Adas Gift Shop Hanukkah Sales
Click here for our Hanukkah items
For the first time, the Ruth & Simon Atlas Adas Israel Sisterhood Gift Shop is offering online sales for your Hanukkah needs. We are offering dreidels and candles galore and a limited selection of nut-free gelt (milk and pareve) and menorahs.
We offer two means of shopping:
Peruse our offerings on our website, then email us with your desired items and your home or cell telephone number. We will check our stock and call you to let you know which items are available and to charge your purchase to your credit card. We will bag the items, affix your charge receipt, and deliver them to you curbside. Curbside delivery will depend on number of orders.
We are offering a limited number of in-store appointments allowing you to come into the shop (masked, of course) to make your holiday selections and browse the many other items we carry. These appointments must be made in advance, and each one will be for 30 minutes only. You may make these appointments by emailing us at adasgiftshop@gmail.com.
Light the Hanukkah Menorah
Click here to listen to a recording of the Hanukkah blessings
Place the Hanukkah Menorah in a conspicuous place in your home. The lights should be kindled as soon as possible after nightfall with all members of the family present. Any members of the family, including children, may kindle the Hanukkah lights.
Light the "Shamash" candle first. On the first evening of Hanukkah, one candle is lit, which is placed on the far right of the Menorah, as you face it. Place a candle to its left on the second night of Hanukkah….and continue placing the candles towards the left on each successive night of Hanukkah. Always light the "new" candle for that night first, and then proceed to the right in the lighting process.
On Friday, the Hanukkah candles are kindled before lighting the Sabbath candles. On Saturday night, the Hanukkah candles are kindled after "Havdalah," which marks the conclusion of the Sabbath, has been recited. The ceremony of the kindling of lights is the most significant aspect of the Festival. The family should remain standing around the Hanukkah Menorah as the "Shamash" (the candle which is used to light the other candles) is lit. As the candle is held, the first blessing over the Hanukkah lights is chanted.
Wed, November 25 2020 9 Kislev 5781