Hanukkah @ Adas
Eight Nights, Eight Opportunities
Thursday, December 10, 2020 - Friday, December 18, 2020
Chag Hanukkah Sameach! This year at Adas we will celebrate this unique opportunity to rededicate ourselves, our community, and our world, for eight consecutive light-filled nights. This year, as we commemorate the rededication of the holy temple and the miracle of oil and light, we will focus our intention each evening on a specific spiritual theme. Join us for nightly outdoor evening minyanim and candle lightings featuring songs, prayer, sweet treats and some very special video content. Our eight nightly themes, in order: 1. Light, 2. Strength, 3. Hope, 4. Perseverance, 5. Joy, 6. Dedication, 7. Intention, 8. Vision.
---
Ways to Celebrate Hanukkah From Home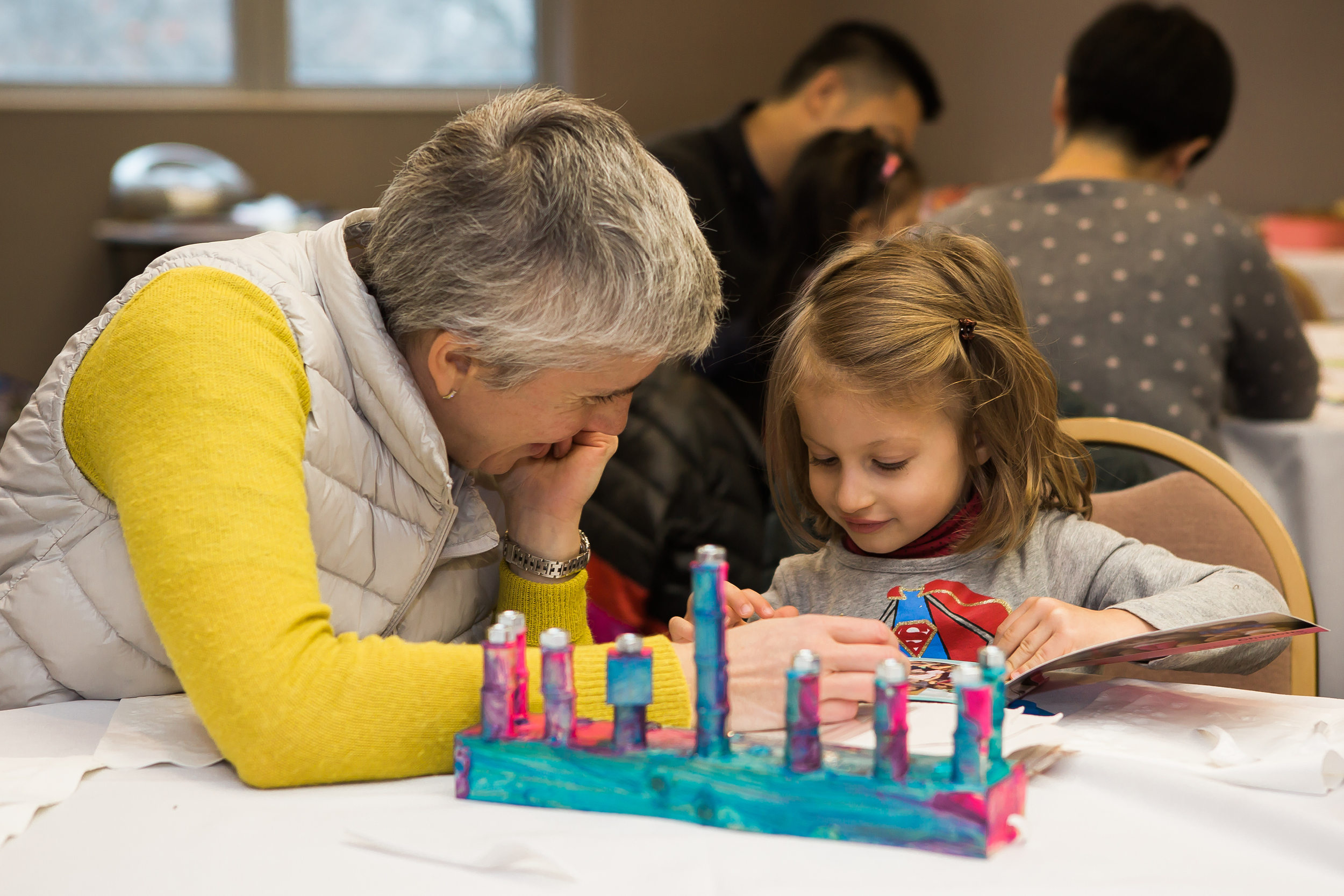 Send us your Family Hanukkah Photos!
Menorah Lighting, Latka making, sufganiyot baking, and more! Send us your holiday photos for us to share and post with the Adas community.
Send photos to adasisraelvideos@gmail.com.
Post Your Miracle!
Print a Hanukkah sign to post in your window or door, along with your illuminated menorah. Use the sign to share "your miracle" and to celebrate the light together in your Adas community. Keep an eye our for an "Adas Miracle Scavenger Hunt," and earn "Miracle Points" by collecting and sharing photos of preselected signs around Washington, DC.
Shop the Adas Gift Shop Hanukkah Sales
Click here for our Hanukkah items
For the first time, the Ruth & Simon Atlas Adas Israel Sisterhood Gift Shop is offering online sales for your Hanukkah needs. We are offering dreidels and candles galore and a limited selection of nut-free gelt (milk and pareve) and menorahs. Peruse our offerings on our website, then email us with your desired items and your home or cell telephone number.
Light the Hanukkah Menorah
Click here to listen to a recording of the Hanukkah blessings
Place the Hanukkah Menorah in a conspicuous place in your home. The lights should be kindled as soon as possible after nightfall with all members of the family present. Any members of the family, including children, may kindle the Hanukkah lights. Light the "Shamash" candle first. On the first evening of Hanukkah, one candle is lit, which is placed on the far right of the Menorah, as you face it.
Make Hanukkah Cookies (Special Hesed Recipe!)
Click Here to Download the Recipe
OMI'S COOKIES By Susan Barocas
Growing up, my friend's grandmother, Omi, always had these cookies ready for us kids. A wonderful woman who had fled Nazi Germany in the 1930s, Elsa Dach kept the recipe a closely guarded secret. After she died, in her nineties, I finally got a copy. Making them in Hanukkah shapes became a tradition I loved with my son Sam when he was growing up. Now I am happy to share the recipe so you can enjoy creating a new cookie tradition in your home.
Tue, March 2 2021 18 Adar 5781