Leah Chanin
Born and Raised in Galveston, Texas. Married and lived in Georgia for 40 years where I practiced law and then was on the faculty of the Mercer University Law School . Moved to D.C.in 1992 and joined Adas Israel where two of my grown children belonged. Worked at D.C. and Howard Law Schools and became a Mikvah Guide in 2012. Former VP at Adas and long time Board member and member of the Trustees.
Sue Dorfman
Born in Poughkeepsie, NY, Sue Dorfman is a DC resident after a long stint in Boston. While there, she was trained as a Mikvah guide at Mayyim Hayyim and taught Judaism and Human Rights for high schoolers in Hebrew College's Prozdor program. She has created yoga sequences for weekly Torah parshas, for Yom Kippur, for Mikvah immersion and for counting Sephirot Ha'Omer. Raised in an Orthodox shul, youth member of NYFTY and current member of Adat Shalom, Sue believes strongly in using ritual for transformation.
Mollie Feldman
Mollie Feldman is the Assistant Director and Senior Jewish Educator at American University Hillel. She moved to DC and joined the Adas Israel community in 2017 after finishing a dual-masters in Jewish Education and Jewish Professional Leadership at Brandeis University. Mollie loves to both experience and share the power of multi-sensory and experiential Judaism. As a regular mikvah user, Mollie feels deeply connected to both the historic role of mikvah within Jewish communities as well as the opportunity for reclaiming mikvah through a contemporary feminist lens.
Jen Halpern
Jen Halpern is a Mikvah Liaison to Agudas Achim Congregation in Alexandria, VA, where she is a member and the director of the preschool. She has also been on the faculty of Gesher Jewish Day School and led the Rosh Chodesh: It's a Girl Thing! program for teenage girls at Agudas Achim. She also received a grant from Legacy Heritage Fund to integrate Jewish American history into Gesher's curriculum. Jen lives in Alexandria with her family.
Reena Glazer
Lawyer by day, Mikvah guide by night, Reena Glazer lives in the neighborhood and is a member of Adas Israel Congregation. The daughter of professional Jews, Reena grew up in Birmingham, Alabama, attended Camp Ramah in New England for many years, and is a graduate of JTS. She is delighted and honored to be able to support and welcome people to our progressive, inclusive Mikvah.
Naomi Malka
Naomi Malka has been the director of the Adas Israel Community Mikvah in Washington, DC since 2006. She trained as a Mikvah Guide at Mayyim Hayyim in Newton, MA and is a founding member of their Rising Tide Open Waters Mikvah Network. Naomi is also the founder of Tevila b'Teva/Immersion in Nature, a program that introduces outdoor immersion to Jewish summer camps. She created an award-winning program called "Bodies of Water," funded by the Tikkun Olam Women's Foundation, to introduce kids ages 10+ to Mikvah as a tool for positive body image and healthy decision making from a Jewish perspective.
Lauren Markoe
A producer of the Kojo Nnamdi Show and former managing editor of Religion News Service, Lauren has been a Mikvah Guide for the last five years. She and her family are members of Adas Israel and her daughter just celebrated her bat mitzvah.
Rebecca Maltzman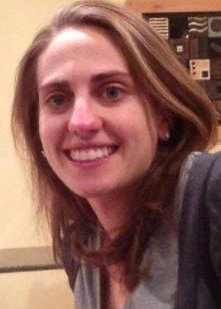 Rebecca Maltzman lives in Adams Morgan with her husband and one-year old son. She is a lawyer and educator by training and works for the KIPP DC network of charter schools. She first immersed in the Adas Israel Community Mikvah before her wedding and has made it a regular part of her life since. She is excited to help others experience the same meaning and spirituality at the mikvah.
Rachel Merritt
Originally from Miami Beach, Florida, Rachel received her BA at the University of South Florida, and her Joint MA in Jewish Professional Leadership and Near Eastern and Judaic Studies from the Hornstein Program at Brandies University in 2004. Following graduation, Rachel moved to Washington, D.C. to work for the Partnership for Jewish Life and Learning in the areas of Informal Education and Professional Development. After several years, she transitioned to the philanthropic side of non-profit work as a Program Manager for the Samberg Family Foundation. Rachel is currently a Program Analyst for Madison Government Solutions and a board member of Dream For Kids DC.
Michele Pinczuk
Michele Amira is a journalist for several publications when she is not writing she is doing spoken word, modern dance and immersing herself in mikveh rituals.
Petra Socolovsky
Petra Glimaker-Socolovsky lives in Mt Pleasant and has been a member of Adas Israel Congregation since she and her family moved to the US from Spain in 2001. Petra was born in Sweden and embraces the multicultural identity of her children, including the Ukranian-Argentinian roots of their father.Petra became a Mikvah guide because she believes in the redemptive properties of water, she chose the name Maya (water) when she converted, and because she wanted to honor and participate in the revival of the long tradition of the Mikvah.
Janet Scribner
Janet Scribner lives in the Bloomingdale neighborhood of Washington DC and has been a member of Adas Israel Congregation for 6 years. Janet became a Mikvah guide and sometime educator because she appreciates the holiness and importance of water in the Jewish tradition.
Sara Tauber
Sara has been a Mikvah Guide for six years. She and her family are Adas Israel members.
Fri, February 22 2019 17 Adar I 5779