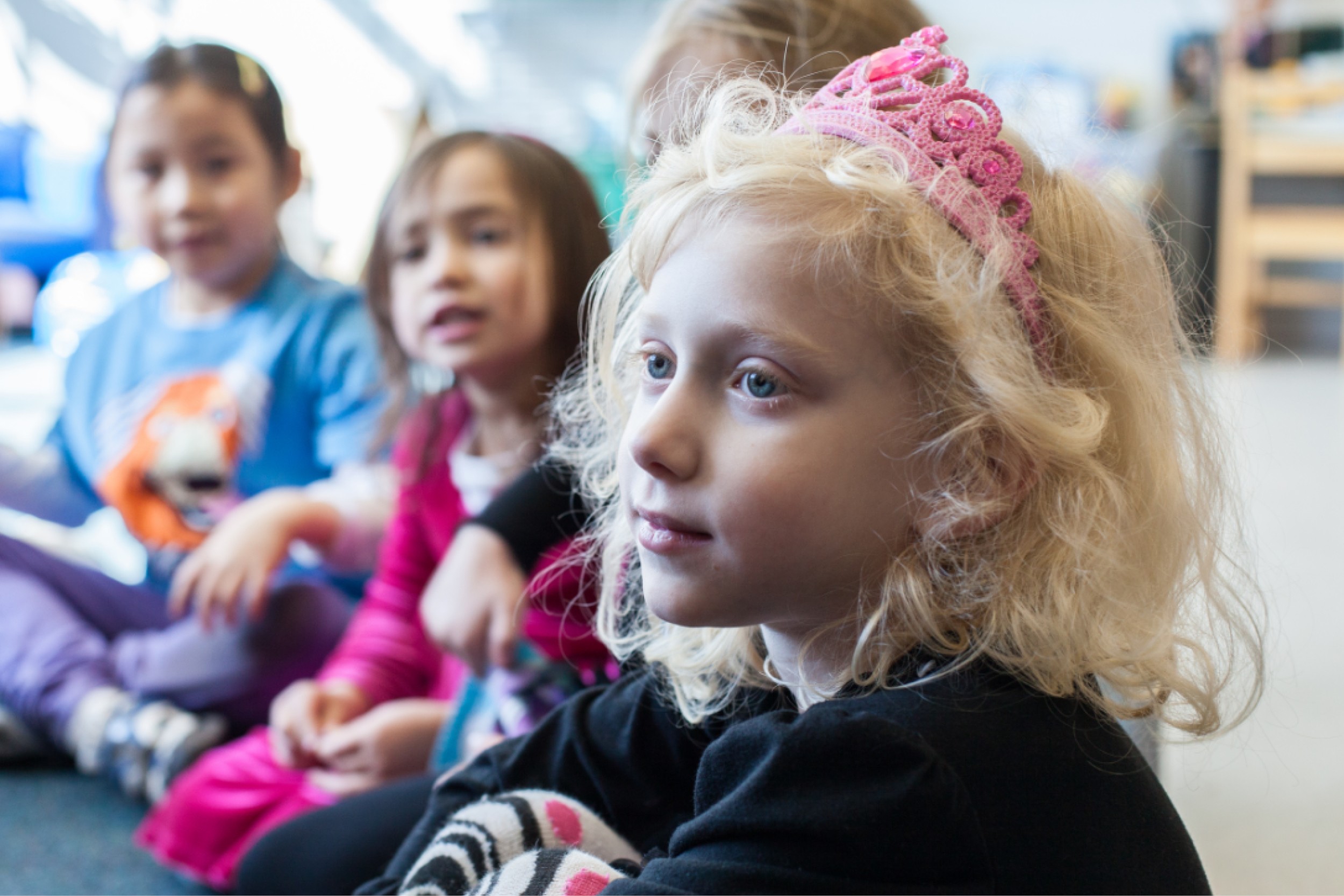 How to Apply
Applying to the Gan is as easy as 1-2-3-4!
Thank you for your interest in Gan HaYeled. At this time the classes are full, but there is constant movement. Please submit your application, and we will contact you if a spot becomes available.
Please follow these steps to complete the application process:
1. Reach out to us, schedule a visit and/or attend an open house. Always a good first step!
2. Once you are ready to submit an application, please make sure you are logged in to your Adas Israel account (login to the top right corner of the website).
*If you have an Adas Israel account, please use your standard login information. For those without an account, please email sarah.attermann@adasisrael.org to create an account for the purposes of Gan registration.
3. Update adult and child information in your account under "edit your household". This information will auto-populate onto your application to save you time later.
4. Complete an application by clicking here. (Hint: you can save & return later.)
Registration for Fall 2019 Note: Priority registration for Adas members begins January 2, 2019. Registration for current Gan families (nonmembers) begins January 9, 2019. Registration opens to everyone on January 14, 2019.
We invite you to come in and tour our school at any time. Throughout the year, you may visit during an open house where you will be able to meet teachers, staff, and parents, as well as see our classrooms. If you are looking for summer activities, we also offer our "Sweet Summertime" camp. We welcome all questions about our programs. Financial aid information can be found here, and applications for financial aid are due by April 1, 2019.
Tuition Information
To view our tuition rates for the 2019-20 school year, please click here.

You may pay up front, or set up a monthly payment plan. The convenience of our online portal allows for you to manage your own individual plan. Monthly plans must be fully paid by no later than three months before your child's last day of school. Children whose classes end in June must be paid by March, and those who end in August must be paid by May.
Open Houses
You can schedule a private tour anytime. Call us at 202.362.4491 or email us to reserve an appointment.
Interested In Other Programs? Register Below!
Early Bird
Register Here 8:00am - 8:50am (Daily)
Early Bird offers early drop-off for Onah students whose programs open at 8:50am. Drop off in the Playroom upstairs (room 218) for $13/day or sign up for the year. Please register for this add-on ahead to reserve a spot. Email Megan Soe with questions or to register for a drop-in.
Lunch Bunch
Register Here 12:00pm - 2:50pm (Daily)
Lunch Bunch offers late pick-up for Onah students whose programs end at 11:50am. Pick up in room 219 for $30/day or sign up for the year. Space is limited in this popular program, so make sure you register ahead. Email Megan Soe with questions or to register for a drop-in.

Lunch Bunch is a wonderful opportunity for your child to eat in school and enjoy special enrichment activities with a group of friends. There is no nap time during Lunch Bunch, so we suggest trying it out once before registering long-term. Depending on the interest of the children themes will vary and change throughout the year. This past year's rotating themes were: messy art, cooking, sports, nature and science. You may either send your child with a lunch (no meat or nuts, please!), or sign up for monthly school lunches. Please register for this add-on ahead to reserve a spot. Email Megan Soe with questions or to register for a drop-in. Children who receive support should contact Stephanie Slater before registering.
School Lunch
School lunch registration is by the month. Please see our calendar for the next deadline.
Click here to register
Summer Camp
*There are limited spaces available in our 3- and 5- day camps. Please reach out to Stephanie Slater 202-362-4433 ext. 136 or at Stephanie.Slater@adasisrael.org for further information.

Summertime at Adas Israel's Gan HaYeled is about making friends, actively learning, and participating in Jewish traditions. Students enjoy the opportunity to spend more time with the teachers and friends they have grown to love. Camp runs from mid-June through early-August, and many Gan teachers staff the classes.
A camp day is similar to a school day at the Gan. Mornings begin with playtime in classrooms, followed by water play and other outdoor fun. Campers create unique art projects, and enjoy field trips to places like the Puppet Company at Glen Echo, the National Building Museum, farms, etc. All children eat lunch at camp, often enjoying picnics in the shade.
Weekly Challah
During the school year, the GPA coordinates weekly challah for your Shabbat table. Order Challah through the Gan-- your child can help "make" Shabbat and make sure your Shabbat table is "set." The kids will feel so proud! Place just one order to get fresh Challah weekly on Friday delivered right to your child's tote bag.
The Mildred and Jess Fisher Early Childhood Center - Gan HaYeled Preschool |Adas Israel 2850 Quebec Street, NW Washington, DC 20008 | p: 202.362.4491 | f: 202.363.7236
Tue, October 22 2019 23 Tishrei 5780